I stumbled on a post recently on Twitter. The tweep was lamenting about the mental and physical hurdles of cooking, and I can totally relate to it. Cooking starts with brainstorming (or what you may call shopping lists) the foodstuffs you need. Without a shopping list, your market trip and, by extension, cooking will be ten times more stressful than it should be—I'm sure you don't want that!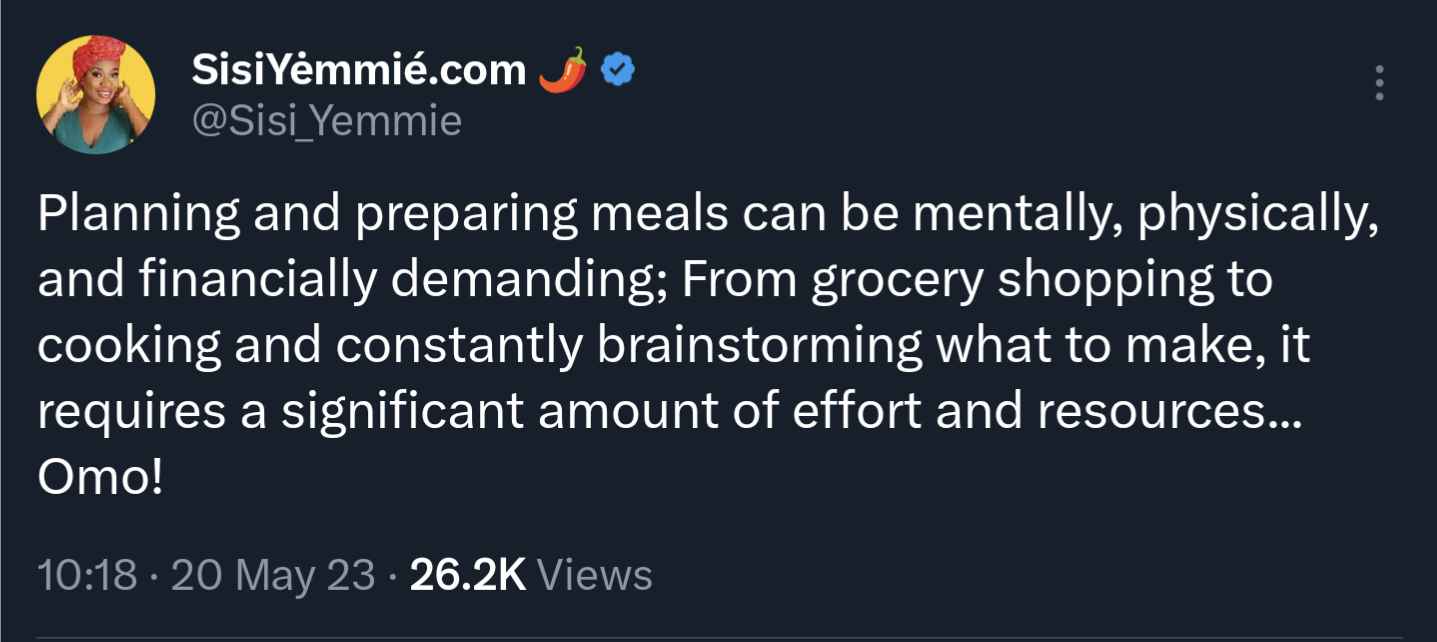 To save you brainstorming stress, we made you a list of food items you should include in your shopping list if you stay in Nigeria. 
Shopping list: Top 5 foodstuffs in Nigeria
It's hard to have a universal shopping list. After all, we have different needs based on our health plans, fitness, and allergies. But if you stay in Nigeria, some foodstuffs and spices will always come in handy. 
1. Soup ingredients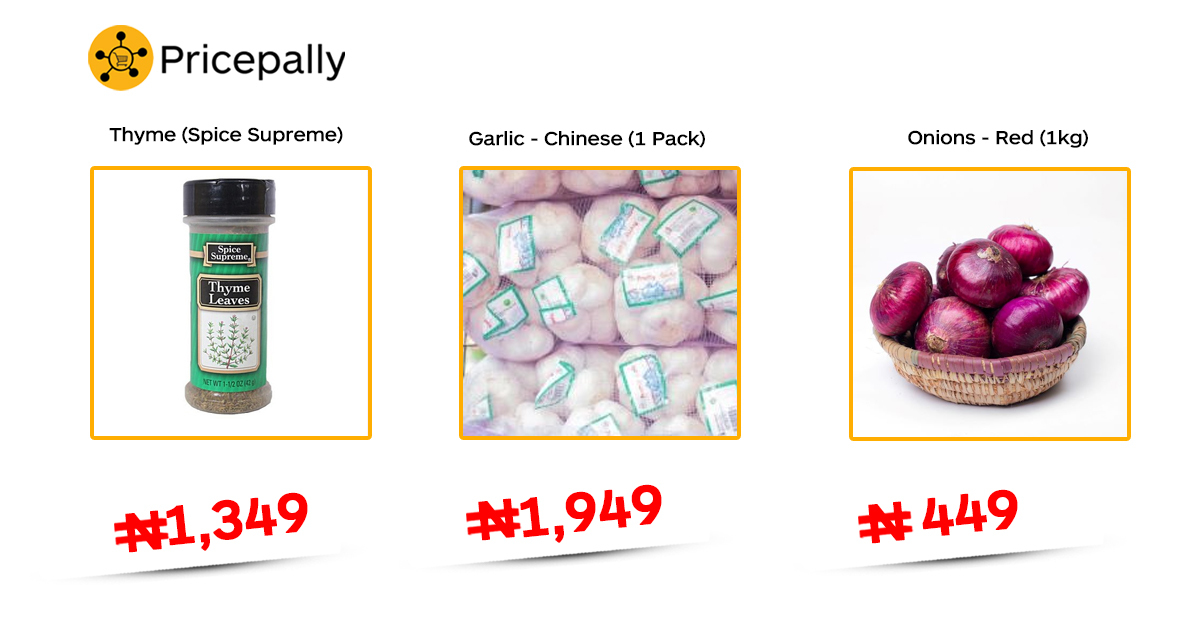 Pepper, tomato, and vegetables may be perishable. But you need them to make soups and almost every meal in Nigeria. 

Similarly, show me a cook who knows their onions, and I'll show you a cook who knows their spices. Spices and seasonings add a unique aroma and taste to your meals.  This is why your kitchen should never lack them. Some of the spices and seasonings you should always store are highlighted in the table below. 
| | |
| --- | --- |
| Spices  | Seasonings  |
| Onions  | Thyme  |
| Garlic | Curry |
| Turmeric  | Locust beans (also called iru or ogiri) |
| Ginger | Basil leaves  |
| Bay leaf  | Rosemary |
| Black pepper  | Stock cubes (locally called "maggi") |
| Paprika  | Suya spice |
| Nutmeg | Crayfish powder  |
| Salt (Although it's neither a spice nor seasoning, it adds flavor and aroma to food.) | |
| Pepper e.g., bell pepper (tatashe), cayenne pepper (shombo), and chili pepper.  | |
What's a pot of Nigerian soup without orisirisi aka animal-based proteins. Red meat (e.g., goat meat, beef, and ram meat), fish, seafood, and poultry or white meat are animal-based proteins you shouldn't omit from your shopping list. 
2. Edible oils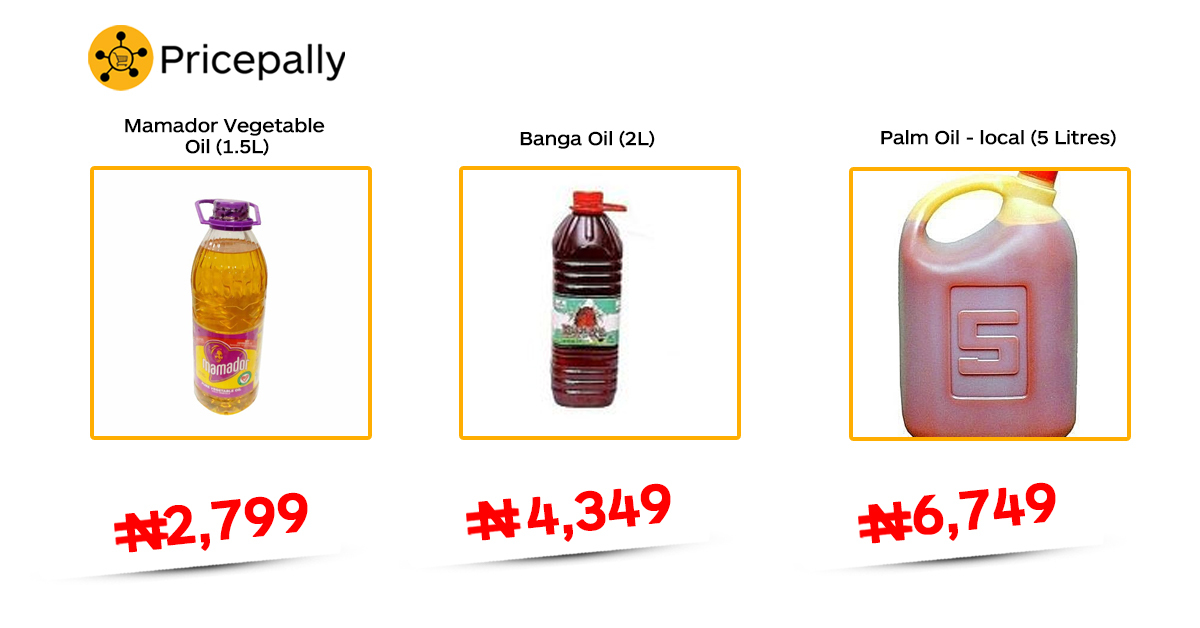 Edible oils come from plants known as vegetable oils. Examples are crude palm oil, red palm oil, groundnut oil, and coconut oil. Like spices and seasonings, vegetable oils add texture and flavor to cooked, fried, or baked foods.
Because edible oils are rich in fat, they're also good sources of energy and micronutrients. For instance, palm oil, which is made from the fleshy fruits of oil plants, improves brain function because it's rich in vitamin E. It also improves heart health because it lowers the quantity of "bad" cholesterol in the body. 
Similarly, groundnut oil—vegetable oil from peanut plants—is rich in fats that may improve blood sugar control in people with diabetes. Like palm oil, it's rich in vitamin E, an antioxidant that improves the body's immune system. 
2. Starchy foodstuffs
Starchy foods supply energy to the body because they're a glucose bank. They also contain fiber that improves digestion and satiety after eating. They are staples in Nigeria, and they come in various forms. Examples of popular starchy foods in Nigeria are: 
Cereals

e.g., rice, wheat, and millet

Starchy vegetables e.g., common beans (e.g., kidney, pinto, white, and navy beans), and soybeans. 

Tuber vegetables and their derivatives: e.g., yam, sweet and

Irish potatoes

,

garri

, and yam or flour. 

Pasta: e.g., spaghetti, instant noodles, and macaroni. 
3. Breakfast foods
Breakfast is arguably the most important meal of the day. This is why regular breakfast eaters have low risks of heart disease, diabetes, and stroke. 
Generally, easy-to-prepare meals make up the breakfast food category. Examples include eggs, bread, plantain, instant noodles, and adult cereals like golden morn, cornflakes, and oats. 
4. Fruits of the season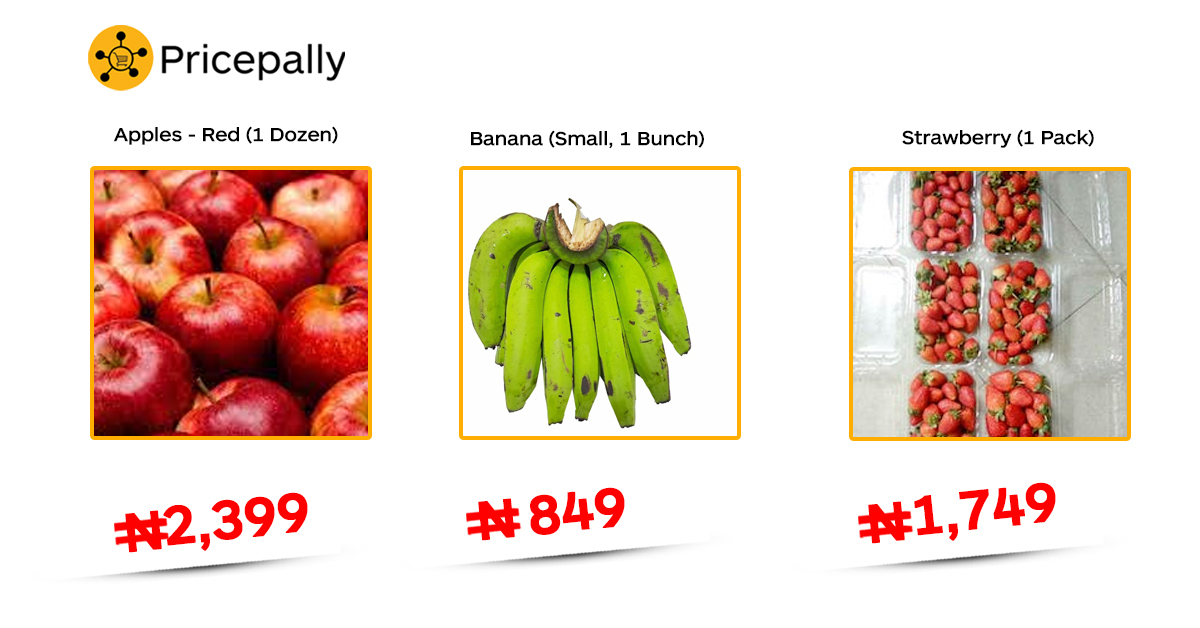 Your diet is incomplete with fruits. They help your body meet its fluid quota while providing vitamins, essential minerals, fiber, and antioxidants that improve your immune and digestive systems. 

Some of the healthiest fruits you should always stock up on are: 
5. Baby food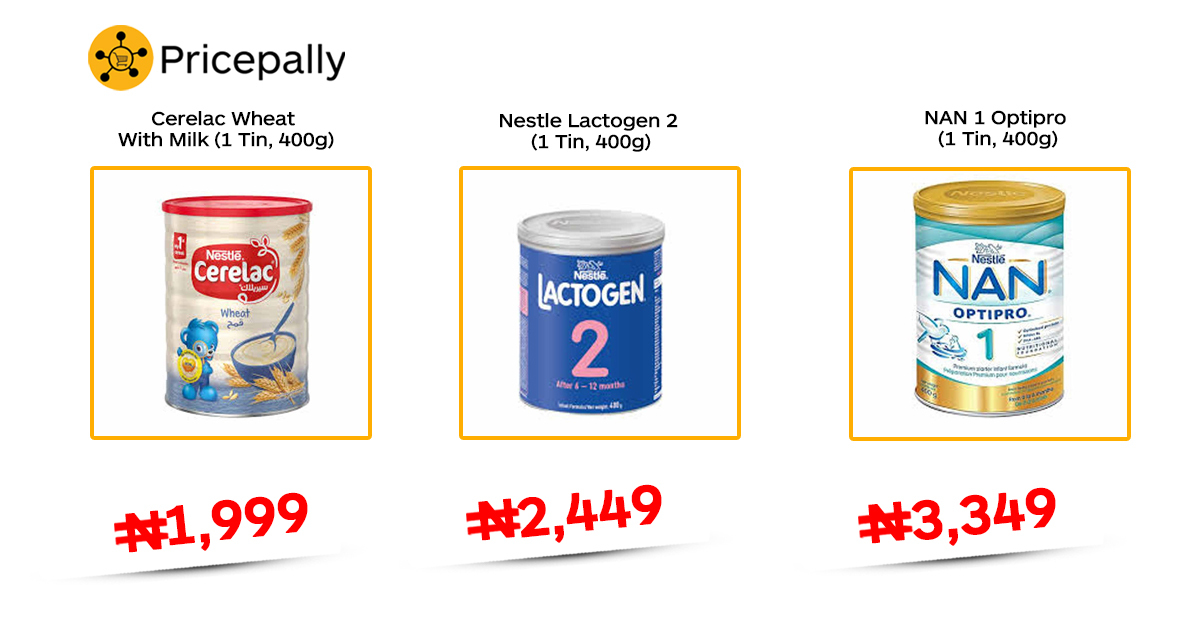 Baby foods should also be a priority on your grocery list if you have kids. Babies require specific needs that baby cereals are designed to meet. For infants aged 6 months and older, baby cereals like Nestle Cerelac, Nan Baby Food, Nestle Lactogen, and SMA Gold are good options.
Grocery shopping: which online grocery store sells foodstuffs in Nigeria? 
A shopping list solves half of the problem. The real work is going to the market to sort it out. But market trips are incredibly tiring because of traffic congestion, especially if you live in urban cities like Lagos. 
The alternative? Online grocery stores like Pricepally deliver fresh fruits and foodstuffs to your doorstep. To shop on Pricepally, all you need to do is order through the web, mobile app, or the WhatsApp shopping assistant (April). 
Shopping ease isn't the only convenience you get; you also save costs on grocery shopping. This is because Pricepally sources food items directly from suppliers and farmers, making it cheaper than local markets. Additionally, you can split food prices using Pally, the bulk-sharing Pally feature. 
This is how Pally works. Assuming you don't have enough cash to buy a bag of rice, Paly allows you to split the prices with other shoppers, which is usually a maximum of ten people at once depending on the food item. This way, you can pay for the portion you can afford. 
Your food deliveries are on us too. We deliver your food with the necessary safety materials. For instance, fresh meats and fish are packaged in iced boxes to keep them fresh. If you live in Lagos, you'll receive your food items the next day or the same day if you reside in Abuja or Port Harcourt. Irrespective of your location, the delivery fee is between ₦2,000 and ₦3,000
Frequently Asked Questions about foodstuffs in Nigeria
Can I use Pally when I order through WhatsApp? 
Pally is available to all Pricepally users. However, at the moment, you can only pally when you order through the website or mobile app. 
Which Nigerian food is rich in vitamin A? 
Vitamin A boosts the immune system, vision, and reproductive health. Here are some Nigerian meals that are rich in vitamin A.
Leafy vegetables (e.g., fluted pumpkins and

spinach

) which you can prepare as

efo riro

). 

Tomatoes

and red pepper stews.

Pawpaw and carrot.

Sweet potatoes.

Egg yolk.

Kale.
Which edible oil is best for cooking? 
Olive oils are excellent choices for cooking. It contains oleic acid, which protects the body against cancer and inflammation. It's also rich in vitamin E, an antioxidant, and bioactive chemicals (polyphenols) that prevent type 2 diabetes and improve liver and heart health. 
Similarly, Avocado and sesame oils are also good choices for deep frying. This is because they have low-medium smoke points and heart-friendly nutrients.