As a new parent, you already know this: breast milk is critical to your baby's development, which is why the Federal Health Ministry of Nigeria recommends exclusive breastfeeding for the first six months of life. But exclusive breastfeeding is a tough spot for new mothers, who are likely to suffer from sore nipples, breast engorgement, and insufficient milk production.
Because of these issues, baby or infant cereals are an excellent addition to a baby's diet. But not every baby food is healthy. This is why we've highlighted the factors you should consider before choosing a baby cereal.  
What are baby cereals?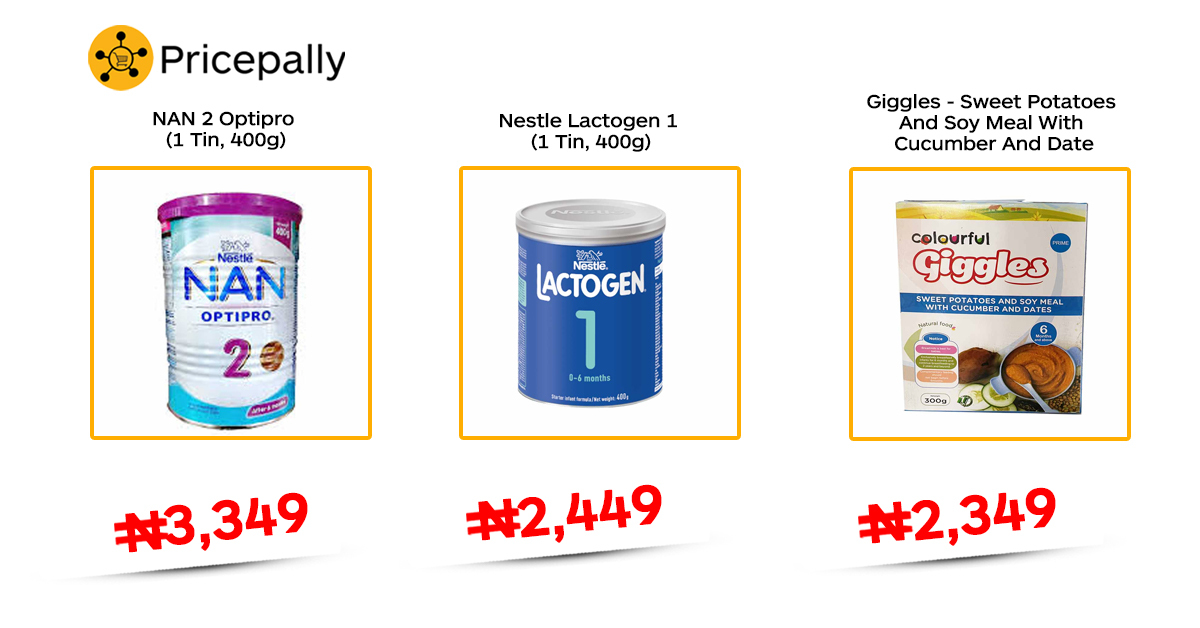 Baby cereals are made from mixed grains (e.g., rice, barley, and oats) and dietary supplements. Typically, they're rich sources of protein, carbohydrates, fats, fiber, and iron that infants need to grow and develop. 

For instance, breast milk contains limited quantities of iron, which causes newborns to become iron-deficient after the first six months of life. But baby cereals fortify the iron babies need for proper brain development. 

Infant cereals are made for babies aged six months and older when they're old enough to start eating semi-solid foods. Nestle Cerelac, Nan Baby Food, Nestle Lactogen, and SMA Gold are typical examples. And you can shop for them at Pricepally, the online grocery store for fresh fruits, vegetables, and baby foods.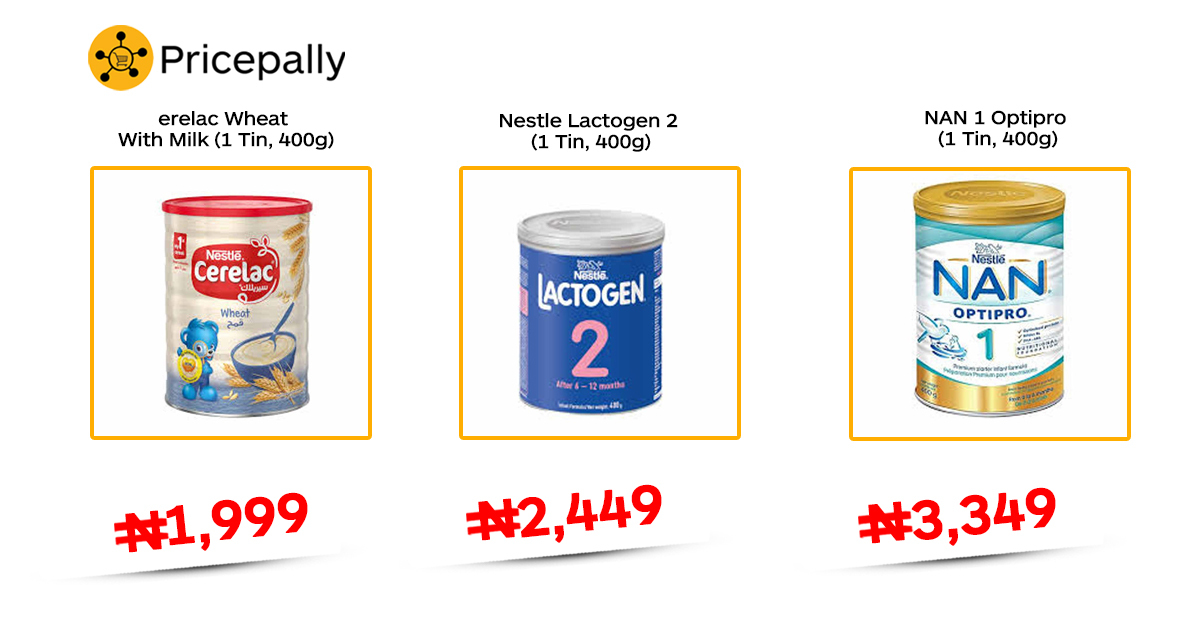 But baby cereals aren't the same as adult cereals, such as Golden Morn, which may have a similar appearance to infant cereal in grocery stores. Here are a few differences you should note.
| | | |
| --- | --- | --- |
| Factors  | Baby cereal | Adult cereal |
| Texture  | Typically smooth and finely ground for infants because they can't chew.  | It's chewy and crunchy. They're made for adults with developed teeth.  |
| Preparation  | It can be prepared by adding water because infants can't digest unhydrolyzed solid foods. | It can be eaten raw without adding water.  |
| Flavor | Infant cereals are either lightly flavored or unflavored because some babies are allergic to strong flavors.   | Has different kinds of flavors.  |
| Nutritional benefits  | usually rich in iron, vitamins, vegetable oils, cow's milk proteins, carbohydrates, fiber, and zinc.  | It's rich in carbohydrates, proteins, and fiber.   |
| Examples  | Nestle Cerelac, Nan Baby Food, Nestle Lactogen, and SMA Gold | Golden Morn, Cornflakes, Granola, etc.  |
                                                        Differences between baby cereal and adult cereal
What should I look for in baby cereal? 
Always check the ingredients before buying cereal for your baby. The essential nutrients you should note are protein, iron, vitamin D, vitamin A, and vitamin B12. 
Cow milk is the standard source of protein recommended for infants. And it's noted as "milk-based powder" or "milk-based formula" on product packages. Iron, which is essential for infant growth, must be present in sufficient quantities. Baby cereal must contain between 0.15 and 3.0 mg of iron for every infant-sized serving. 
You can also look for micronutrients like fatty acids, e.g., docosahexaenoic acid (DHA) and arachidonic acid (ARA), which improve brain function. Keep a keen eye on human milk oligosaccharides (HMOs) and probiotics (healthy bacteria). They improve gut and immune health. 
Also, ensure your baby's cereal doesn't contain corn syrup, sugar, preservatives, and arsenic. Arsenic, common in rice-based cereals, may cause allergies in children. Instead, focus on non-rice, single-grain, iron-fortified cereal. 
Frequently Asked Questions about baby cereals
Can I store cereal in a baby's bottle? 
Unless your pediatrician advises otherwise, you shouldn't feed cereal to your baby with a bottle. It increases their chances of gagging or inhaling thickened mixtures into their lungs. Instead, feed them with a spoon. However, you can give your baby infant formula or breast milk from a bottle. 
Where can I buy baby food in Nigeria?
Not only does Pricepally let you shop for fresh fruits and vegetables, but you can also buy packaged foods. We have varieties of baby foods, like Nestle Lactogen and Nan Optipro. 
Can a 6-month-old baby eat Golden Morn? 
Golden Morn is an adult cereal. It's not for babies below 3 years of age. The same rings true for adult foods like noodles; they're not for babies. 
Are baby cereals healthy? 
Baby cereal contains essential nutrients, and you can also mix it with breast milk or infant formula to improve dietary benefits. However, speak with your doctor before introducing infant cereals to your baby. 
When can I start feeding my baby infant cereal?
You can start feeding your baby infant cereal around 6 months old.