There's a running joke that Lagosians spend more than half of their lives in traffic. That may be an exaggeration, but it also shows that commuting in Lagos is stressful. It's no wonder the online grocery shopping industry is growing like wildfire in Lagos. Not only do the stores take away the stress of commuting, but they also help you buy food in bulk. But which online supermarket should you shop from? We compiled the top 5 grocery stores in Lagos for you. 
Top 5 grocery stores in Lagos
Pricepally
Pricepally provides access to fresh fruits, vegetables, soup ingredients, and baby foods. Besides Lagos, we also operate in Port Harcourt and Abuja. For shopping ease, you can order food items through three channels—the web app, the mobile app, and April (the WhatsApp shopping assistant). 
Why you should shop with Pricepally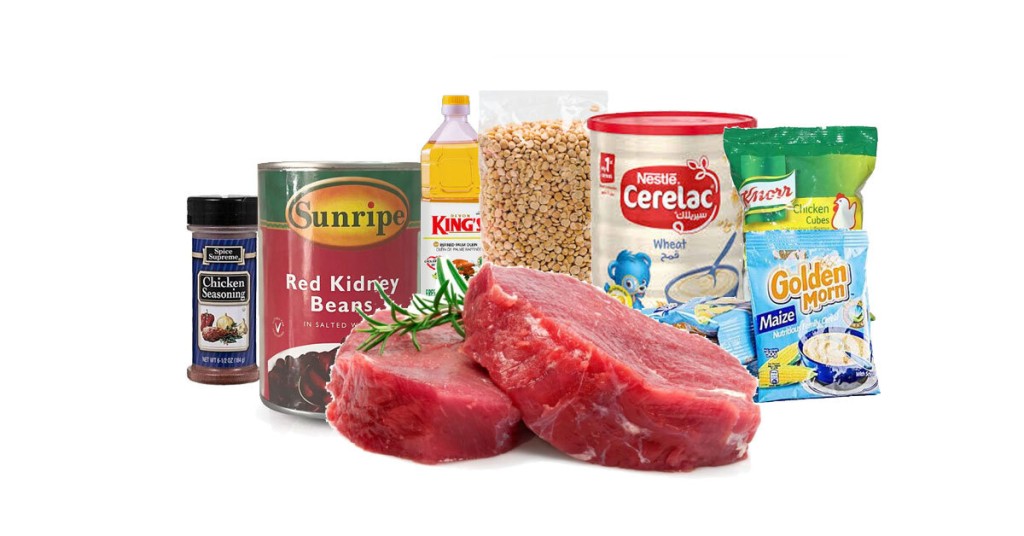 It offers next-day delivery in Lagos and same-day delivery in Abuja and Port Harcourt when you order before 12 p.m. You can also schedule delivery based on your convenience. We also offer free delivery for orders worth #50,000 and above. 

Bulk buying. Thanks to the

pally feature

, you can share the costs of food items with other shoppers. This way, you can buy more food items for less. 

Although you can't pay on delivery, there's a

refund policy

on every food item you purchase. 

Accessibility: Pricepally is for everyone. This is why you can order through WhatsApp, besides the mobile app and website. 

One-stop shop. Besides fruits and veggies, you can buy the following from Pricepally

red meats

(e.g., goat, ram, and beef)

white meat (such as turkey, chicken, and fish)

baby foods

soup and stew ingredients

seafood (e.g., crayfish, periwinkle, snails, etc.) 

foodstuff

(e.g., beans, garri, yam, potatoes, etc.) 
Supermart.ng
Supermart.ng is a community of supermarkets. The online grocery store allows you to buy fresh food items, electronics, office supplies, and household items through its community of supermarkets. It offers same-day delivery and personal shoppers for an improved shopping experience. 
Like Pricepally, you can order grocery items through mobile or web apps.  Supermart.ng is fitting if you're looking to stock up on food and non-food items at once. 
Glovo
Glovo hosts restaurants and supermarkets where you can order cooked meals and fresh food items like vegetables, fruits, local condiments, and meat.  The Spanish food company operates 24/7, although some stores may not always be available. 
Delivery costs depend on the distance and 24/7 operation time. Besides shopping for food, you can also use their courier service to send out packages or shop for non-food products. It also provides home delivery and scheduled delivery options. 
Fresh Mart
Fresh Mart is an online supermarket store. It lets you buy food items, including perishables and processed foods, and non-food products like drugs, books, and office supplies. It offers same-day delivery, and you can place orders through its website. 
Mano
Mano, like Pricepally, lets you buy fresh fruits and snacks. It's also your best shot for foreign food condiments, baking ingredients, stationery items, electronics, and household appliances. 
The company claims it delivers within 30 minutes or less. And you can order from the website or the mobile app. Although it operates in Lagos, it doesn't cover every part of the city. 
Frequently Asked Questions about online grocery stores in Nigeria
How much does it cost to deliver groceries in Lagos?
The delivery fee depends on the distance. But on average, it costs between #700 and #3,000.
How much does Pricepally charge for deliveries?
Orders worth #50,000 and above are delivered free of charge. But in general, the delivery fee is between #1,000-#2,000 depending on your location. 
Which Nigerian foods should I buy in bulk?
You should buy the following Nigerian foods in bulk: rice, spices, yam flour, yam, beans, palm oil, vegetable oil, and melon seeds. They're regular staples in Nigerian meals and they're easy to store.