If you live in Lagos (or other urban cities in Nigeria), you already know this: grocery shopping is stressful. Besides traffic congestion, you also deal with consistent price hikes and, sometimes, poor food quality. 
But Pricepally provides access to fresh foods at a pocket-friendly price to solve the grocery-related problems facing Nigerians. What's more? There's no transportation stress because we handle the delivery process, making it perfect for people with tight schedules. 
You may be wondering, "How do I buy food on Pricepally?" You can order through the mobile app, web app, and WhatsApp Assistant (or April). In this post, we'll explain the benefits of shopping on Pricepally and how to order using any of the three channels.  
Why Pricepally?
Before explaining how to buy, let's tell you the benefits of buying from us. 
1. Sharing is caring
Buying food in bulk is cost-effective. It helps you spend less on transportation fees and more on groceries. Our Pally feature is built for bulk buying. It allows you to share the cost of bulk items with friends or other Pricepally shoppers. 
For instance, you can split the price of 50kg of tomatoes with ten people using Pally. This way, you'll buy more tomatoes without breaking the bank. Each portion costs  ₦3,004.90, and it weighs 5kg, which is 1.5kg more than one paint rubber (3kg) at least. 
Let's briefly show you how to use Pally to buy tomatoes on Pricepally.
I. Log in to Pricepally through the web or mobile app.
II. Choose the food you want to buy. Click "Select Order Type" and select the "Pally (Share)" toggle. Select the portion you want to buy. You'll see the price of each portion and the remaining portion as you choose.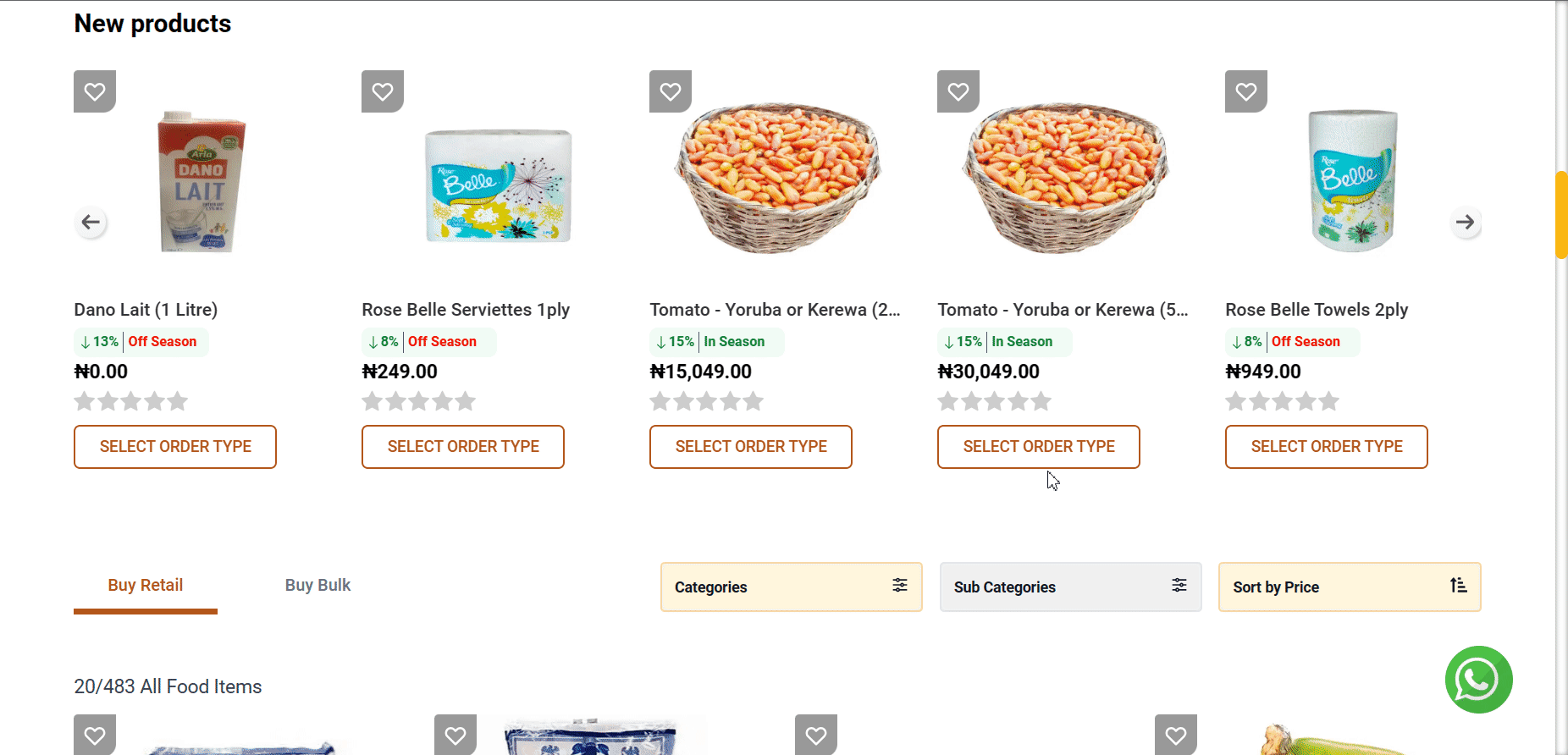 Extra services like deseeding are also available for selected items like pepper.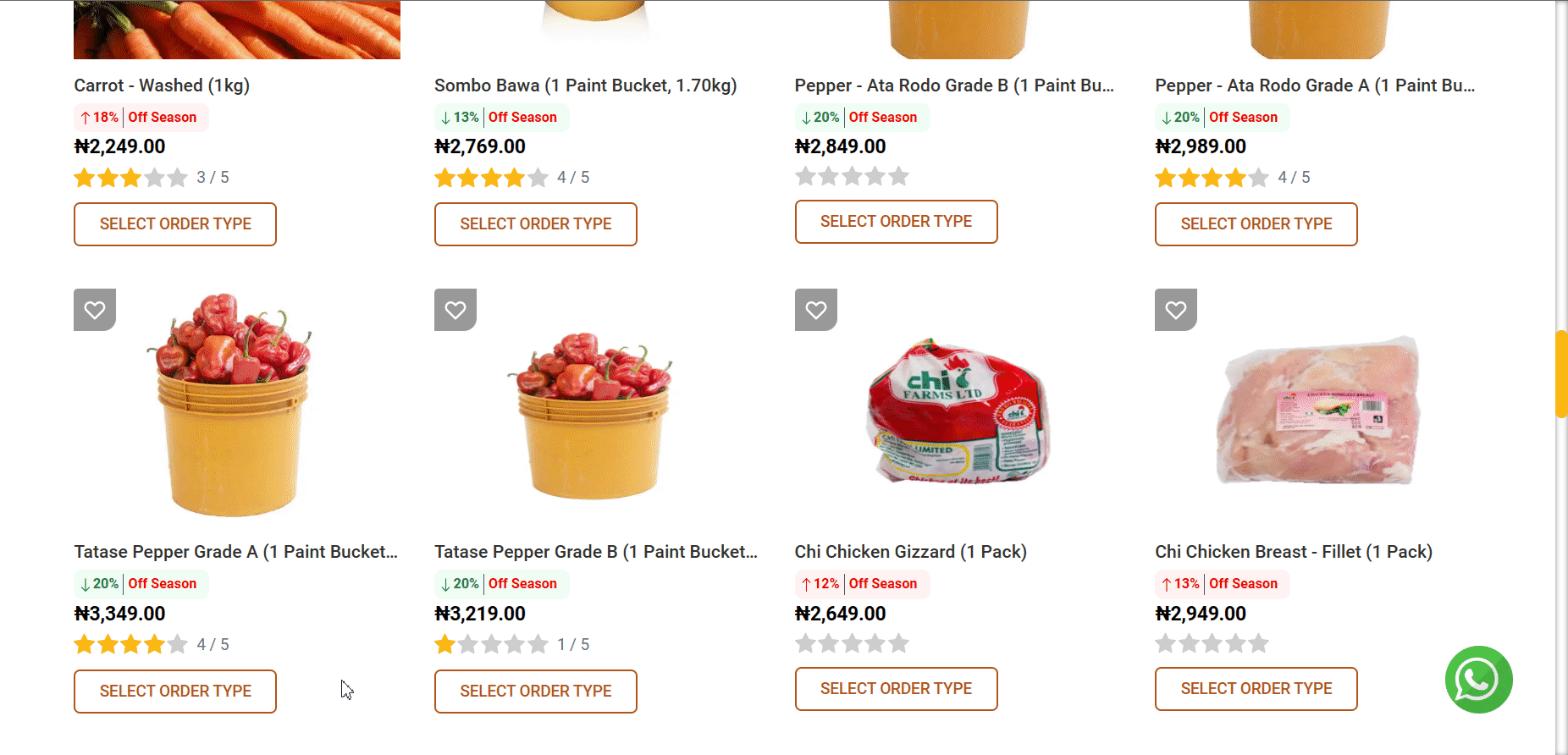 III. Continue to shop or checkout. You can pay through a direct bank transfer, Paystack, or wallet if you have a Pricepally account.  You can also split payments between your wallet and other payment methods. 
Pricepally is also your one-stop shop for different household supplies and food items like fruits and vegetables, baby foods, baking ingredients, drinks and beverages, soup ingredients and spices, seafood, and meat. 
2. Cheaper than local markets 
Food is expensive in Nigeria, especially during the off seasons. The rising cost of food is partly why the President declared a state of emergency on food security in July 2023. 
Pricepally, however, sources food directly from farmers and suppliers, making it cheaper than local markets. For instance, staple foods like tomatoes, peppers, and sweet potatoes are at least 35% cheaper on Pricepally than local markets. 
3. Access to fresh and quality foods
The quality of the food you eat impacts your health. We work with agricultural experts to prepare and preserve farm-fresh food, using food-grade and tailored-to-fit packaging materials. As a result, our food products are affordable and fresh.
4. Returns and
refund
policy
Delivering the best quality at the right time is our standard. But we also have a return and refund policy for addressing dissatisfaction when it arises. Generally, the policy covers perishable and non-perishable items within six hours of delivery. It also includes returns for sorting out-of-place orders.
How to order on Pricepally
You can place orders through three channels—the web, the mobile app, and April, the WhatsApp shopping assistant. 
First, you need to create a Pricepally account. Open an account through the web or the mobile app. You can download the mobile app from the Apple Store and Play Store. 
Follow the steps below to create an account on the mobile app: 
a. Log into Pricepally. Fill in the required personal information fields. Choose the account type (Individual or Business). Select your password. For security reasons, choose a strong password with a mix of capital and small letters, numbers, and symbols. 
Follow the same instructions to open your account using the mobile app. Select your location (Lagos, Abuja, or Port Harcourt) and add your personal information.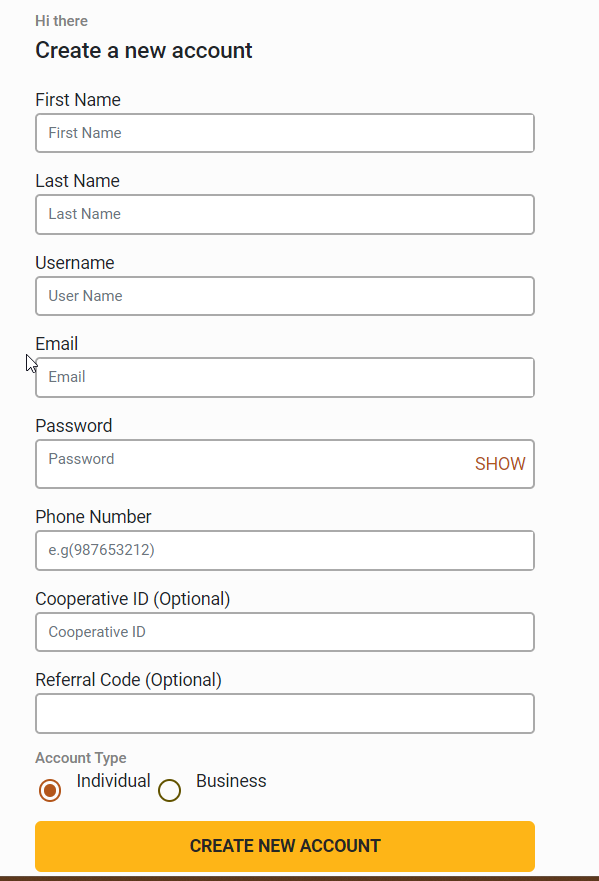 b. Add +2349160000265 to your contact list to shop with April on WhatsApp. Alternatively, click on the green WhatsApp icon on the web to start shopping.
To clear your cart, fund your wallet using the payment checkout options and follow the on-screen instructions.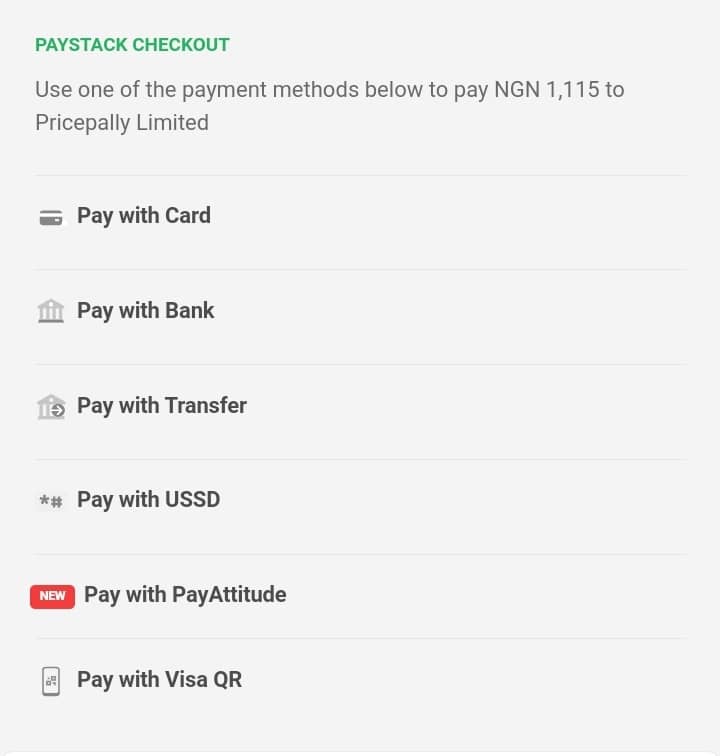 You can also pay for your items at the checkout point without using your wallet. To do this, choose your preferred payment option and click on "Proceed to Pay."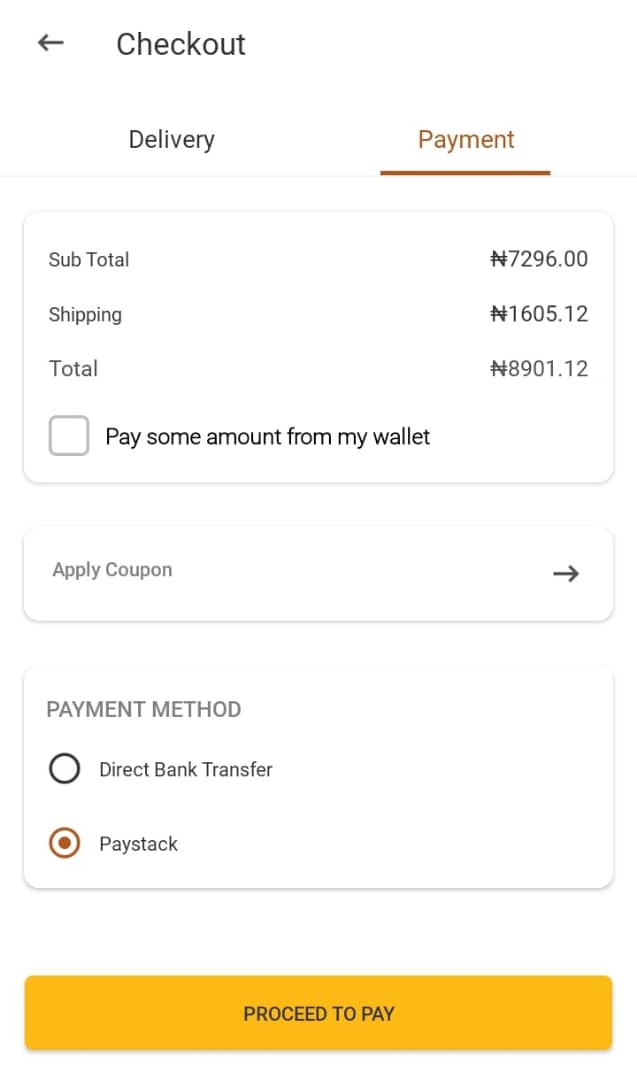 Frequently Asked Questions about Pricepally
Can I pay through a direct bank transfer on Pricepally?
You can fund your wallet through a direct bank transfer. It's also one of the order payment options. 
Can I edit my orders on Pricepally? 
Order editing is available on Pricepally. It lets you remove items from your cart. However, you can't increase the quantity of a product or replace items on the cart during editing. To avoid order clutter and delivery delays, you can't edit orders after 10 p.m. before the delivery date. Every cash deduction will be sent to your wallet. Here's a short gif showing how to edit orders on Pricepally.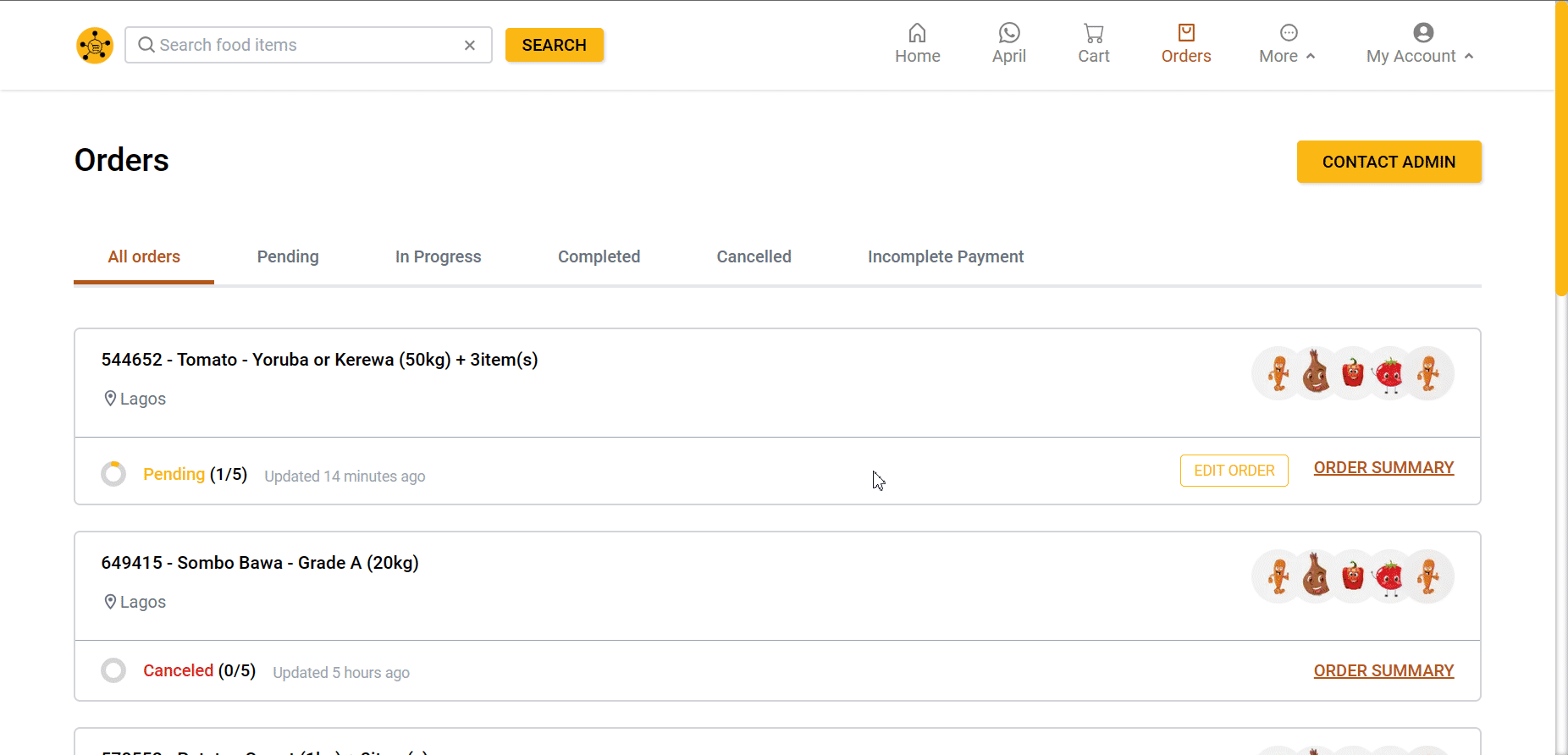 Do you do same-day delivery? 
We do same-day delivery in Abuja and Port Harcourt. In Lagos, you'll receive your order the next day. You can also schedule your delivery. 
Can I access the Pally feature through WhatsApp? 
Currently, the Pally feature works only on the website and mobile app. 
How many kg of tomatoes make 1 paint/custard rubber? 
A paint or custard rubber container contains 3.2kg-3.5kg of tomatoes.