Did you notice anything new while shopping on the Pricepally app or website recently? That's because we launched Pricepally 2.0. Beyond the new look and feel, we also added new features to improve your shopping experience. This post explains the new features and how they'll help you. Too tired to scroll? Watch this 2-minute-long Youtube video explaining the new updates. 
What's new on Pricepally website 2.0? 
1.  More products on the homepage
Our product category is growing to make household shopping more convenient for you. We added "baking ingredients," "household supplies," and "drinks and beverages" categories. The new sections are available on the mobile app and the website.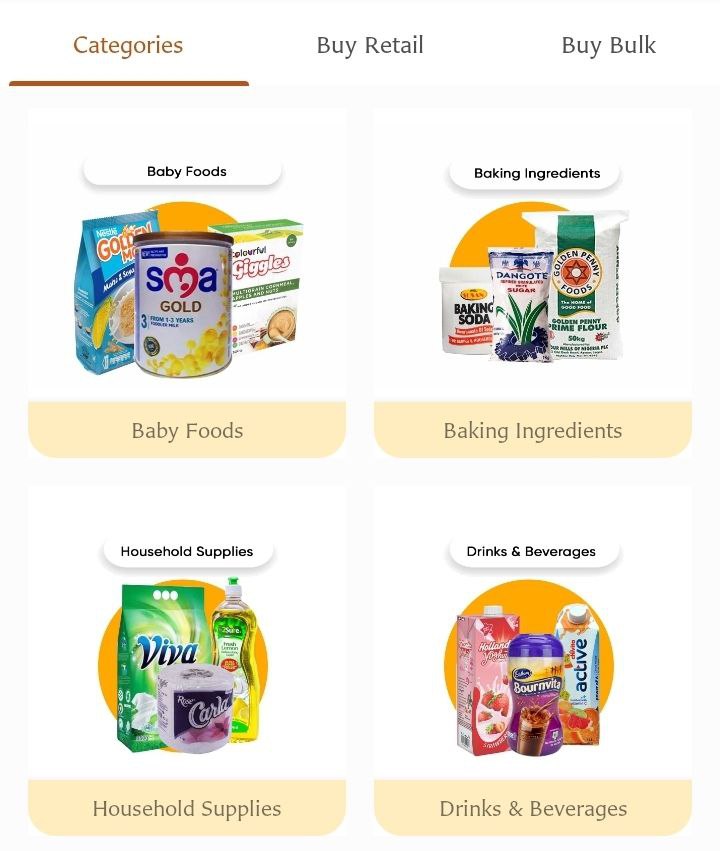 2. Pally and share
Sharing is caring, and it shouldn't be stressful. These are the new additions to Pally, the feature that allows you to split food prices with other Pricepally shoppers and friends. 
The exact price of every portion is available on food items where Pally is available. For instance, a maximum of 4 portions (quarter, half, three-quarter, and full, or 1kg) are available for shombo bawa (20kg).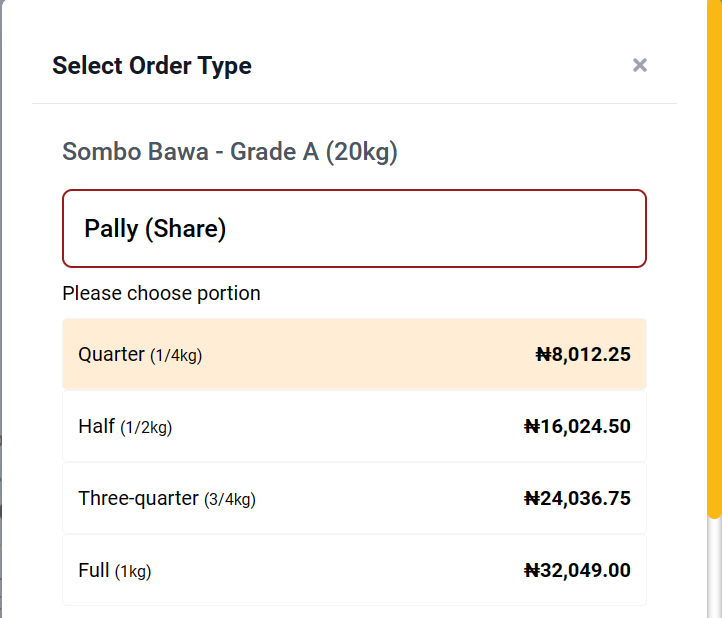 For tomatoes (50kg), 10 portions are available, and you can select the portion size you want with the portion cursor.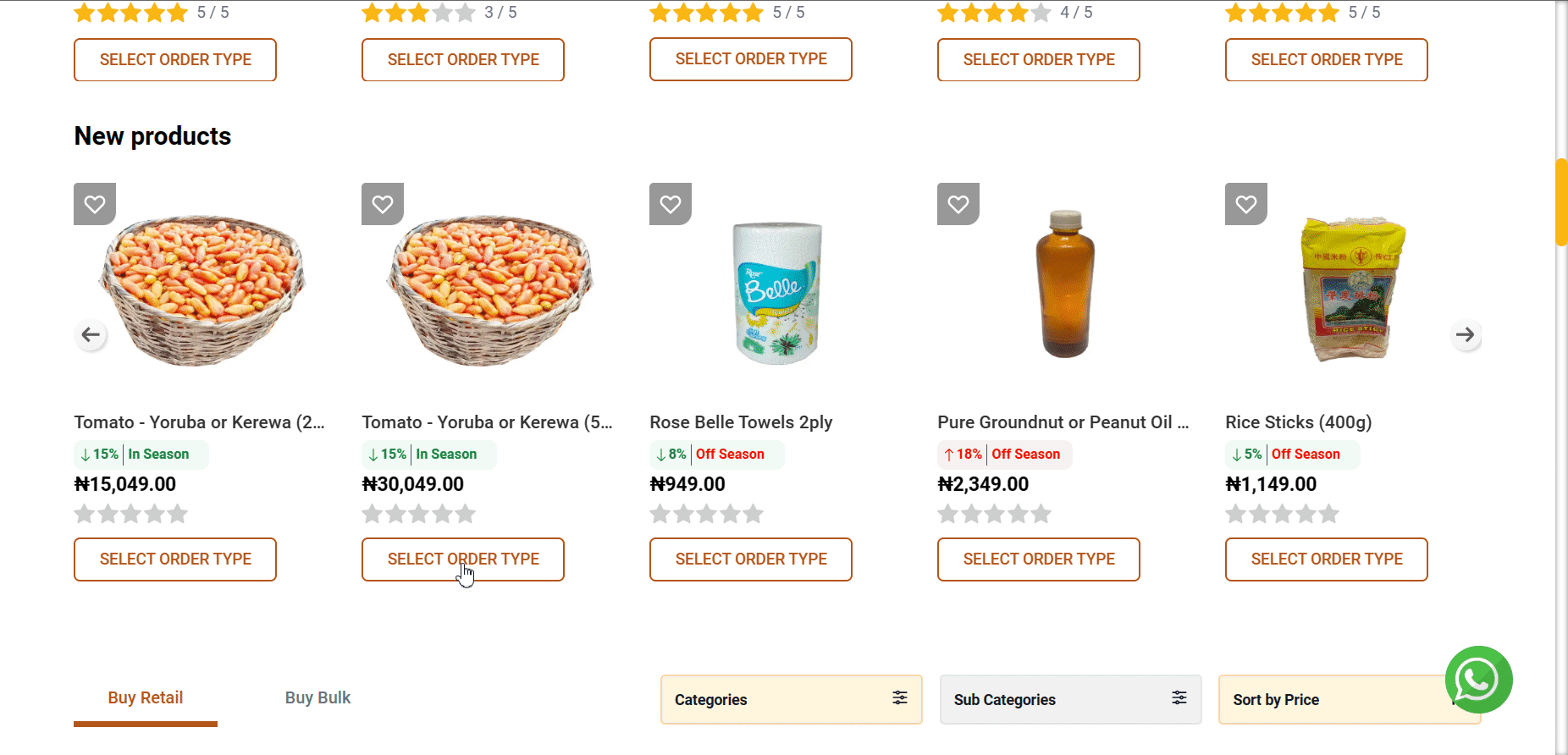 The feature lets you select additional services, like shredding and surface-level food prepping. The extra service toggle also shows you the price before checkout in the latest design.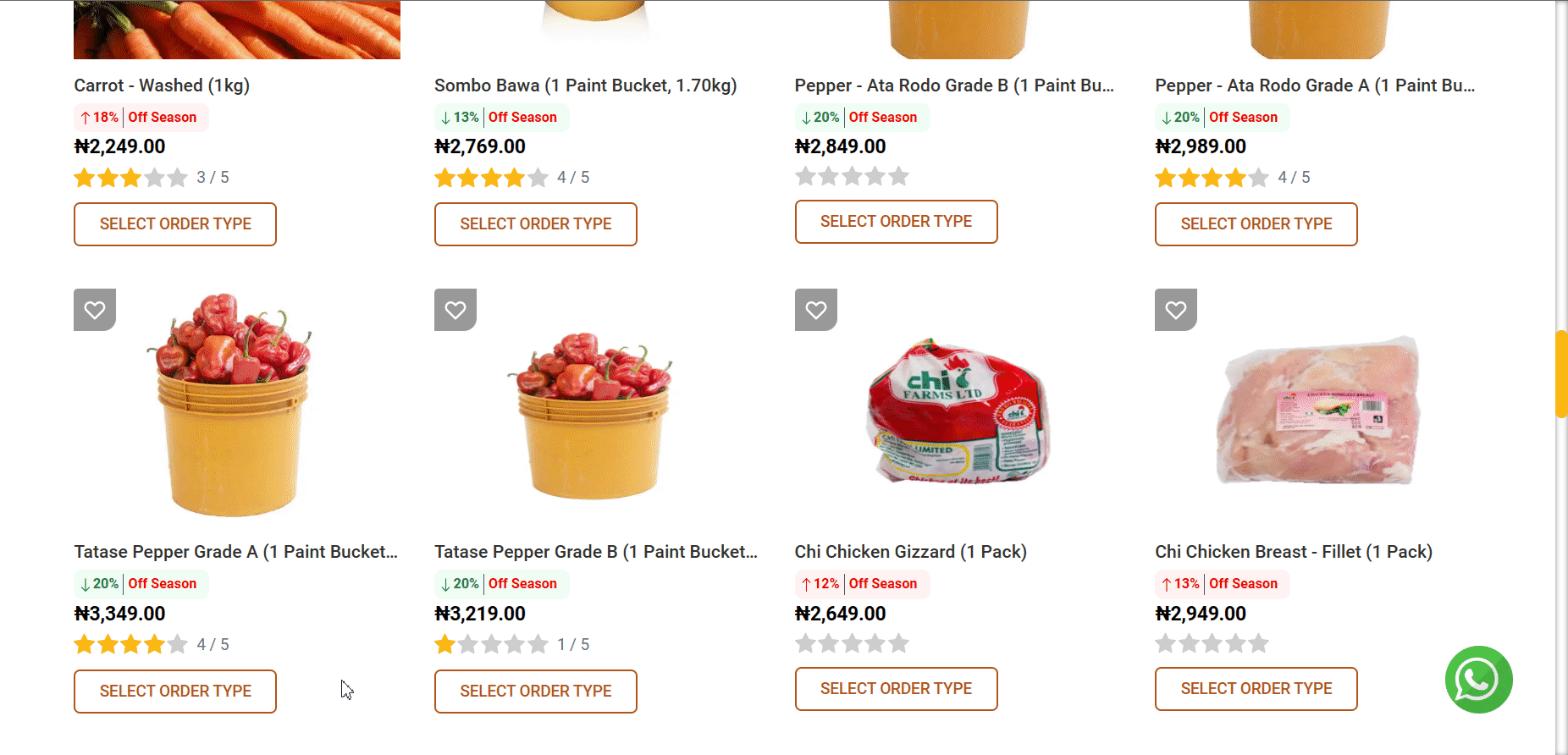 3. Donation to charity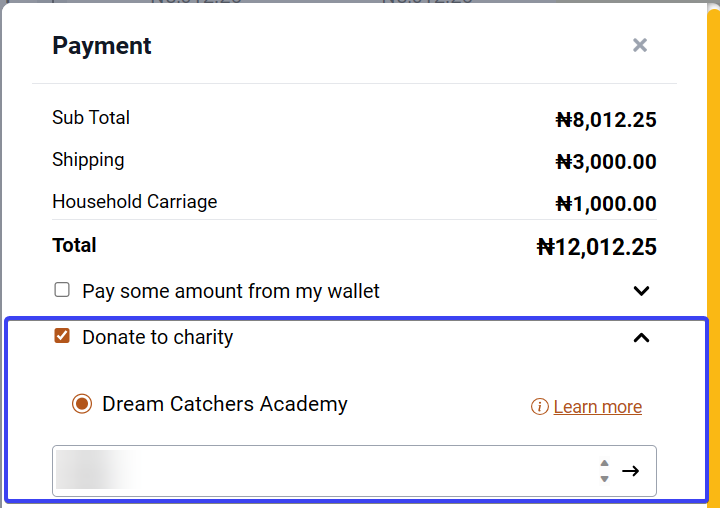 The "state of emergency" declaration in June 2023 shows that food security is still a problem in Nigeria. But we're determined to make food go round, especially for individuals that are vulnerable to food price surges. Our charity donation initiative takes us one step closer to addressing severe hunger and malnutrition in Nigeria. 
The charity donation is optional. It's available on the payment portal, where you can donate your preferred amount to Dream Catchers Academy, a registered non-profit organization for girls and women in Nigeria. 
4. Split payment methods
You can now split payments with your wallet and other payment methods. All you need to do is check the "Pay some amount from my wallet" box. Then select the amount you want to deduct from your wallet. If your wallet balance can't cover your food order, you can pay the rest through bank transfer or Paystack. 
Household carriage is also available on the payment portal. It's an enhanced service option for a specific apartment after doorstep delivery. The fee is capped at ₦1,000, irrespective of your order fee.
5. Order editing
No one likes to be left in limbo about the status of their grocery items. The latest "Orders" tab helps you monitor your orders. We added the tabs below for delivery transparency. 
Pending

In Progress

Completed 

Cancelled

Incomplete Payment
How many times have you placed an order but discovered you added an item you don't need? (Don't worry, it happens to everyone; we're not judging!). Our latest update now allows you to edit orders: It lets you remove items from your cart. 
However, you can't increase the quantity of a product or replace items on the cart during editing. To avoid order clutter and delivery delays, you can't edit orders after 10 p.m. before the delivery date. Every cash deduction will be sent to your wallet.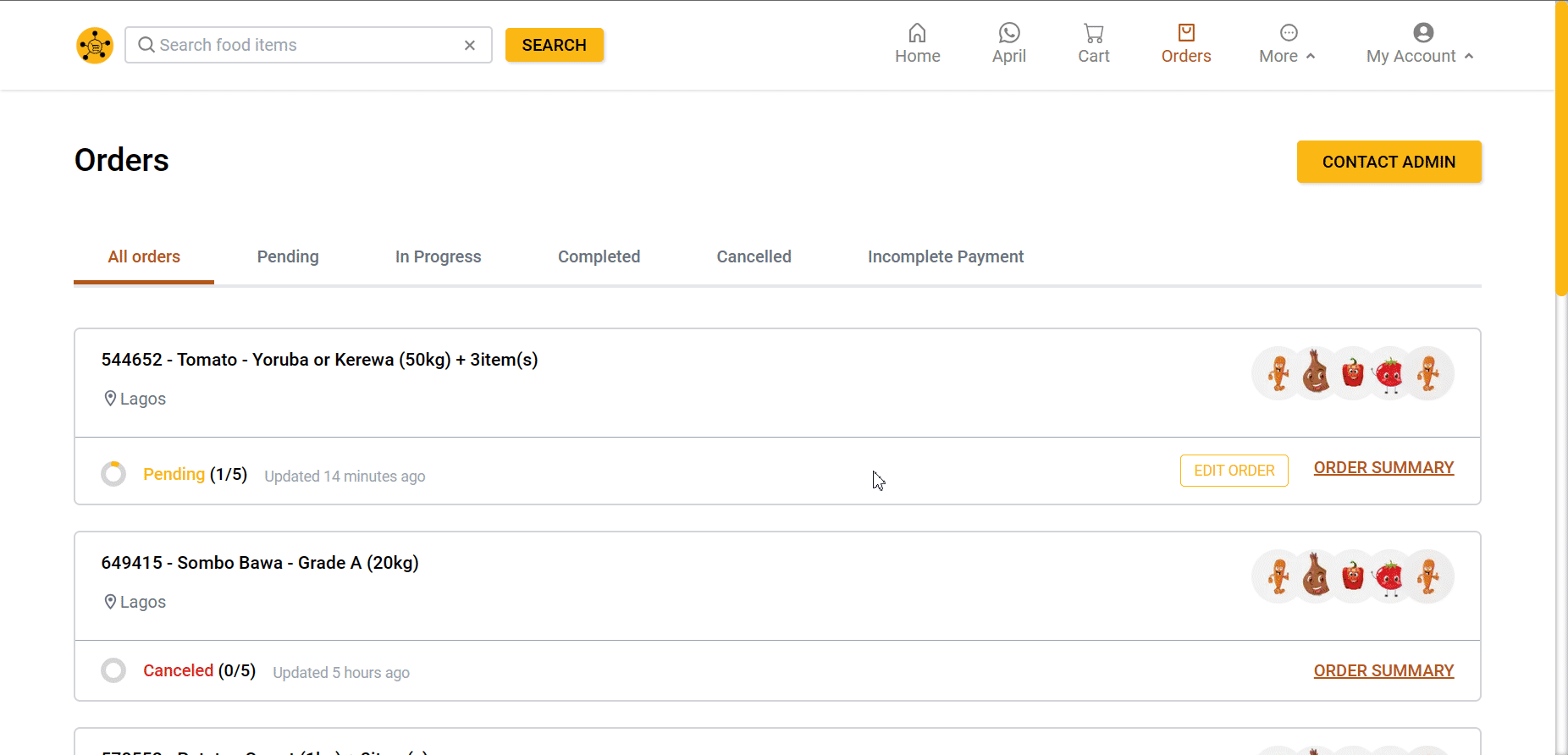 6. Email referrals
Pricepally believes food shopping is an experience everyone can share. We introduced email referral invitations to make the shared shopping experience seamless. The more friends you invite, the more vouchers you and your friends will get to shop for your favorite food items.

Frequently Asked Questions about Pricepally
Is Pally available for all products on Pricepally?
Pally allows you to share bulk prices on Pricepally. As a result, it's only available for items you can in bulk.
Is the "extra service" option available for all food items?
The extra service option includes washing, cleaning, and deseeding soup ingredients like tomatoes and peppers. It's not available for all food items or Pricepally products.
How can I share the prices of bulk food items on Pricepally?
Follow these 3 easy steps to use Pally to split food prices with other shoppers.
Log in to your Pricepally account on the web or mobile app.
Select "Pally (Share)" under the "Select Order Type" toggle on the food you want to buy. Select the portion you want to buy. You'll also see the prices of each portion on the screen. Although you can pally with 10 shoppers, each product has a predetermined portion size.
Proceed to checkout or continue shopping.