Everyone needs food to survive. But in Nigeria, high food prices threaten survival. For instance, it costs #48,000 to survive on basic food items in Nigeria. For context, that figure is 60.4% higher than the minimum wage (#30, 000). 
However, bulk buying can help you navigate rising food prices. It lets you access discounts while saving transportation costs. Bulk buying also reduces the stress of constant movement to the market, especially if you live in a busy, urban city like Lagos, Port Harcourt, or Abuja. 
Pricepally—the food company connecting people to farm-fresh foods—offers bulk buying through the Pally feature. Now let's walk you through how it works. 
What's Pally? 
Pally is Pricepally's "sharing is caring" feature. It lets you share the cost of the food you buy in bulk with others. It lets you shop more and spend less. It also makes bulk shopping convenient: Unlike regular bulk-buying groups, you can pay for your slot without waiting for other portion members. 
How to share food prices on Pricepally
You can split prices with existing Pricepally users or invite new users to pally with you. Here's how to do it in 3 easy steps. 
Log in to Pricepally through the web or mobile app.

Select "Pally (Share)" under the "Select Order Type" toggle. Select the portion you want to buy. Although you can pally with 10 shoppers, every item has a predetermined portion size and price. Copy and send the item link to invite friends or other shoppers to pally with you.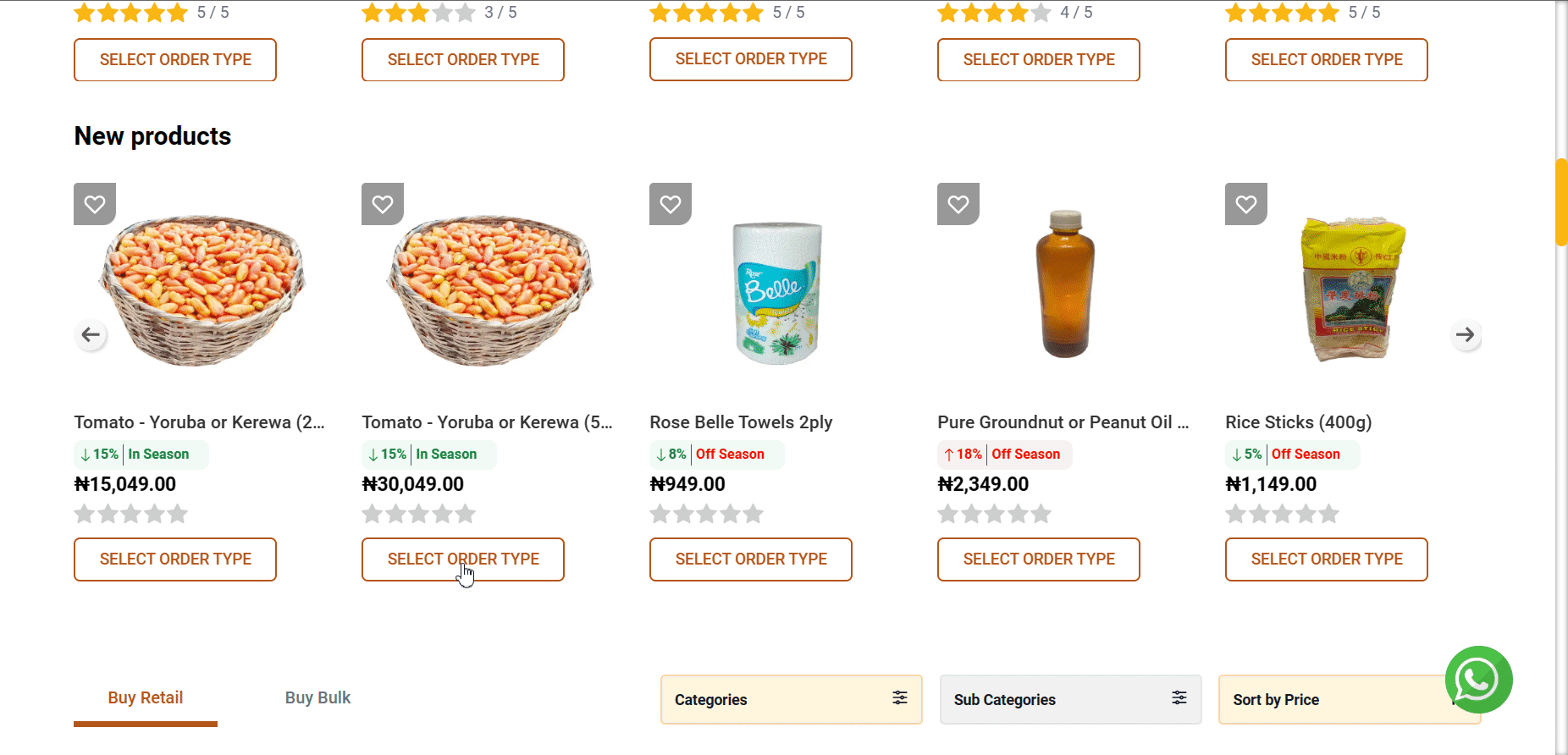 3. Proceed to checkout. Currently, you can pay through Paystack, direct bank transfers, or Pricepally's wallet. You can also split payment between your wallet and Paystack or direct bank transfer. 
Frequently Asked Questions about Pally
Can I do bulk sharing on Pricepally through WhatsApp?
Currently, Pally is available on the mobile app and the web, but not on WhatsApp. 
How many people can I share food prices with? 
You can share prices with 1-10 people at once. Every item has a specific portion size. 
Do I have to wait for other slot members before paying for my portion? 
No, you can pay for your items as soon as you're ready.