Tomato Season in Nigeria -Food Index
From the well in-demand local Omi Obe to the Intercontinental Spaghetti Bolognese or even a health-conscious bowl of salad, Tomato has earned its place as an essential food item in Nigeria today.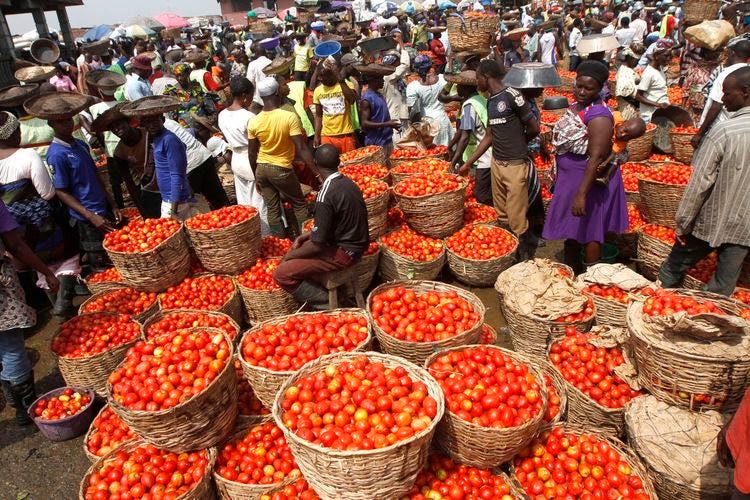 Tomato is an important vegetable crop in the production and consumption levels both locally and globally. In Nigeria, tomato plays a critical role in meeting domestic and nutritional food requirements, generating income for producers, and creating employment.
Nigeria is currently the second-largest producer of fresh tomatoes in Africa, producing 10.8% of fresh tomatoes in the region and the most significant consumers with an estimate of 2.3 million tonnes annually, with tomato consumption per capita at 12KG in 2016.
Methodology
Since April 2021, our monthly food index has been published to educate and provide insight on the trends and dynamics of food distribution in African cities with a concentration in Lagos, Nigeria.
And for this edition, we have culled this index by studying market trends about a KG of tomatoes consumed by households and businesses in 2020.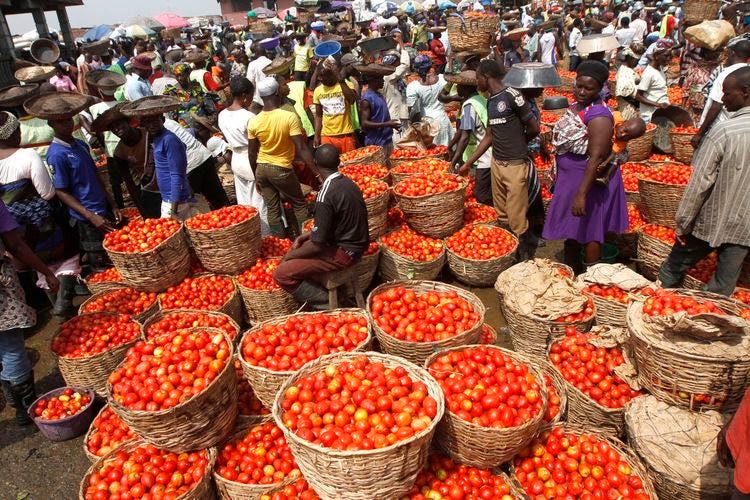 This chart reveals a KG of tomatoes at its lowest in January at ₦160 while a gradual increase occurs till its peak in June ( ₦480) & July ( ₦520).
In Nigeria, tomato farming is predominantly done in the northern part of the country. Still, most of the harvested fresh tomatoes in Nigeria rot away because of institutional constraints like inadequate post-harvest technologies with perishability and poorly organised rural & urban market infrastructures that permit unpredictable price fluctuation.
For example, the tomatoes transported to the markets are far from where they are produced. These distanced transactions alongside improper packaging that essentially involves heaping baskets over each other often result in crushed tomatoes, making them unsuitable for consumption at market arrival.
Sources also accord low and high prices to lack of storage facilities, leading to waste when in season and low supply when out of season.
Other factors that have influenced tomato trends in 2020 range from the COVID19 pandemic, transportation challenges and regular production seasons.
Pricepally maintains a keen and positive outlook on price developments as we work to provide consumers with affordable and accessible food items all year round. However, we see the same trends of prices now occurring in 2021.