Rice Season in Nigeria — Food Index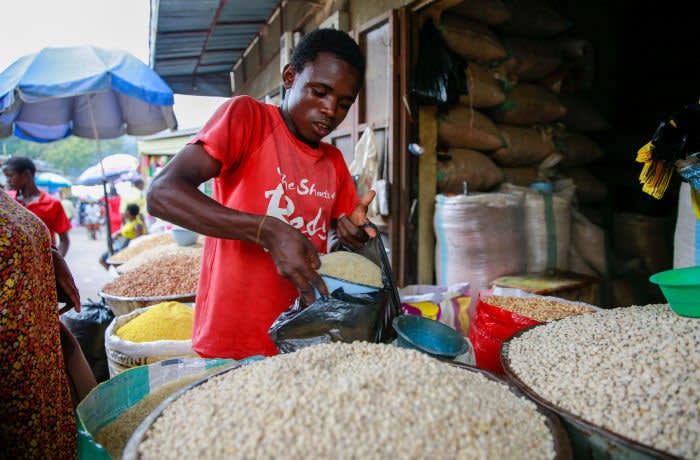 In recent times, most of us have experienced the frustration of purchasing an item for a certain amount we thought it was, only to be met with a higher cost. For example, last week, a colleague lamented trying to purchase a can of sardine that was previously sold at ₦350 but had increased to ₦680, totalling almost a 95% increase in cost.
In this edition of our monthly food index, the focus will be on the Rice price trend in 2020.
Among other major consumer staples, Rice is a highly consumed item that stays in demand all year round. Since 2020, it has remained on a steady rise since the pandemic. However, the prices have remained relatively stable compared to other commodities commonly consumed by Nigerians.
In March 2021, the average cost of making a pot of Jollof rice for the average Nigerian family stood at ₦7,124 but increased to ₦7,618 in June 2021, marking a 6.93% increase within three months.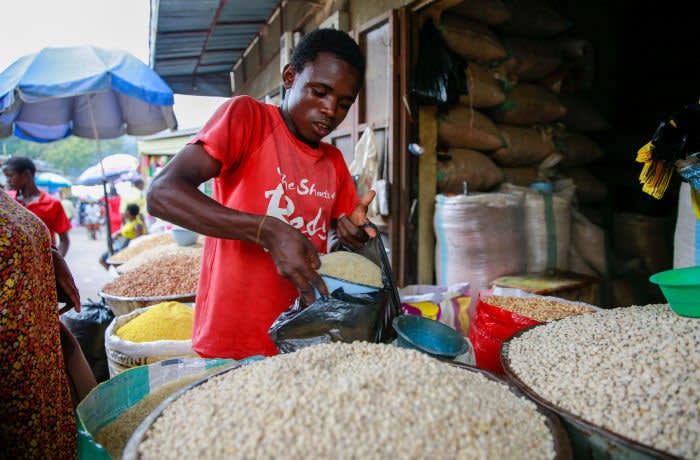 On a month-on-month basis, the cost of Rice experienced a downward movement from January — June. Prices dropped from 12bps to -11.11%, selling at ₦400 per derica in June and picked up at ₦470 in August till its peak at ₦510 in October. Specifically, food inflation rose by 4bps to 17% in August.
In our view, this reflects increased demand-pull pressures following the anti-smuggling land-border closure ban the government implemented to stem the illegal importation of rice and other contraband products in August. Core inflation, on the other hand, increased by 13bp to 25% in October.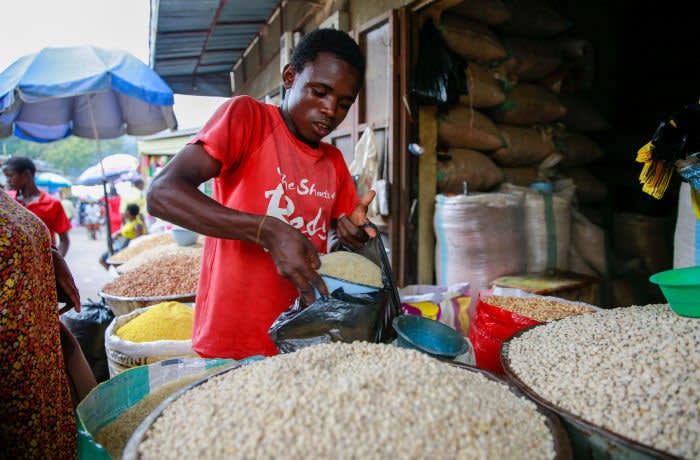 The likely cause of the increase can be linked to a couple of factors.
LOW PRODUCTION RATE
Nigeria today produces about 6.7 million tonnes of rice, making up only 57% needed to supply local demand due to several factors ranging from faulty farming techniques to budgetary and processing constraints. A byproduct of this has been a degradation of the economy and consistent devaluation of the Naira, making it expensive for the average Nigerian to afford.
COVID 19
The SBM Jollof Index for Q1 2020 has shown that Nigerians are being forced to spend more on essential food items due to the Coronavirus pandemic and subsequent ensuing lockdowns. The Coronavirus pandemic represents the single most disruptive determinant affecting food prices in the country. The damage caused by the pandemic on the Nigerian economy has been rightly compared to an earthquake with a tremendous effect on many areas, especially Agriculture.
GOVERNMENT LAND CLOSURE BAN & REGULATIONS 
According to the National Bureau of Statistics (NBS), major consumer staples showed substantial increases between August 2019 (when the land border closure took effect) and August 2020. Huge spikes across the food items are consistent with the rise in food inflation from 13.17% in August 2019 to 16.0% in August 2020. More concern is that rice, the most widely consumed food staple among consumers, showed a substantial increase.
Another critical factor is the heavy rainfalls in the northwestern part of the country affecting rice farmlands. The head of the Kebbi state branch of the Rice Farmers Association of Nigeria revealed that the rains destroyed about 90% of the 2 million tons of rice.
Given the increase in food inflation and the percentage of people living below the poverty line, Nigeria's hunger index has increased significantly. In the 2020 Global Hunger Index (GHI), Nigeria ranks 98th out of the 107 countries, getting a GHI score of 29.2 out of a 100-point scale.
The aforementioned puts Nigeria at a hunger level that is considered severe.
The constant rise in food prices coupled with the high unemployment rate speaks of the growing misery index of Nigerians and our declining ability to purchase food.
The Pricepally business model is built around paying less for foodstuff. In essence, by working directly with farmers through strategic partnerships, Nigerians have a better option for conveniently purchasing inexpensive food.
As Inflation continues to soar across the economy, Pricepally continues to help consumers buy the best of food products through our pally feature, which enables up to 5 people to purchase a bag of rice, including other commodities at affordable prices up to 35% lower than the local market prices.