Pricepally is making food access easier with New Website and Mobile App.
Pricepally Food News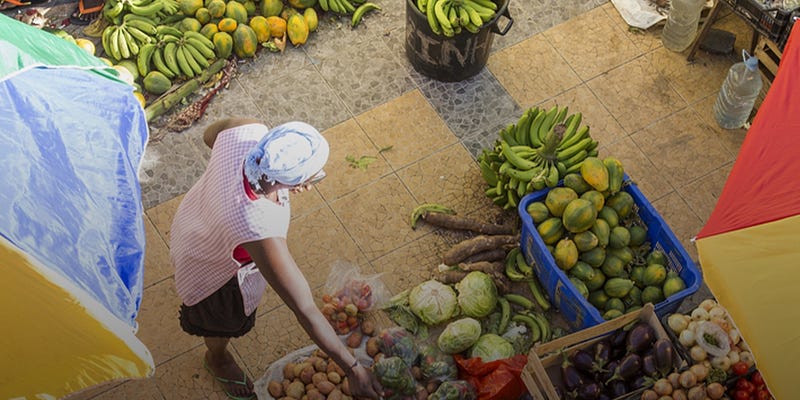 September, is that you? 💛🚀
The rains are back, which means our Lagos Island friends will need us even more than ever to help them deliver fresh food items to their doorstep. Anyway, we have sweet news for you. So, grab a cup and expect tea on updates of backend developments featuring new and improved features and market trends both locally and Internationally.
Pricepally has a New look. 💛🚀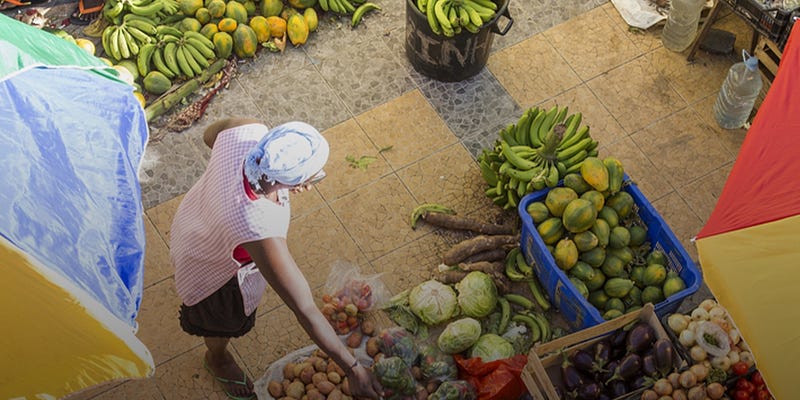 Armed with the vision to provide innovative ways and restructure food distribution in Africa, we are constantly improving our systems to ensure African cities get the most out of Tech in securing food.
How can we make it easy?
As a Digital food cooperative, this begs the question. The primary reason — or "Our Why' like Luther, our CEO, says- is to ensure everyone has easy access to food.
New Web and Mobile Apps are now live.
At the beginning of the year — the team dedicated time and resources to achieve this milestone of a new website with one goal alone — make online shopping easy, and six months in customers have a platform to navigate quickly and even benefit from financially.
So what's new?
Do you think Pricepally is only for bulk purchases? Wait until you try the Make a List feature that allows you to buy your shopping list quickly.🛒
Make a List
Instead of buying in bulk, you can now opt to purchase your favorite food items in smaller quantities and have them delivered to your doorstep! For example, you can buy as small as a Derica of crayfish or a paint bucket of Garri, pepper, tomatoes, etc.
Estate & Workplace Cooperatives
Estate and workplace cooperatives consist of people who live in the same area, work in the same workplace, and prefer to order as a group to a shared address to enjoy free delivery and other pecks.
Join or organize a cooperative of people in your estate or workplace; send an email to hello@pricepally.com.
Order with your colleagues and neighbors and enjoy FREE to a shared address and other pecks.
Payment Wallet
There is no need to add new payments each time you shop anymore.
Our new and improved Wallet helps you to shop faster. All you need to do is Fund it anytime you like, and you'll be checking out in no time. In addition, your bonuses, discounts, and refunds now have a place to call home — your wallet for you to enjoy your favorite products on Pricepally.
FREE DELIVERY DAYS
What is enjoyment without options? We now have 3 New Delivery Options you are eligible to when you sign up.
Enjoy deliveries for N1 only.
Enjoy free delivery when you buy Cooperatively with team members at work or neighbors in your Estate.
Enjoy your standard delivery at the best rates you can always trust.
Behind all the categories and new features now launched to serve you better are vibrant and innovative minds sharing the burden of consistent innovation in Africa's food technology.
Local News
Buy 2litres of Honey for ₦3750
Just because we have serenaded you with news of our new home and the promise of #7000 naira weekly when you Refer someone doesn't mean we can't continue. No?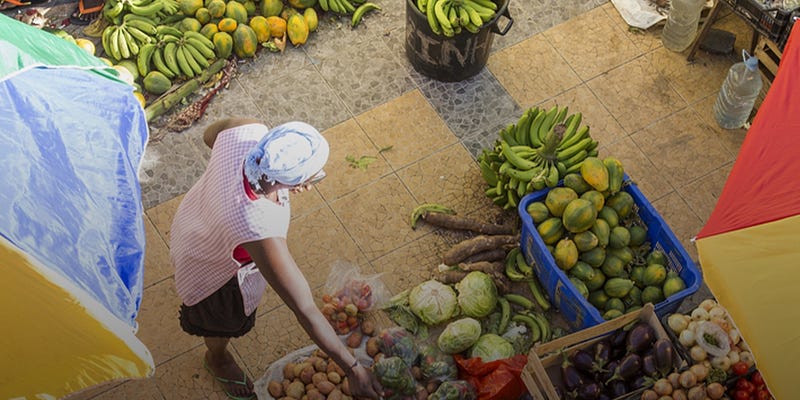 Pricepally has added a new grocery item to the website for our customers who love to opt for healthier alternatives to Sugar. Fresh Honey is now in Stock.
In Season foods
Starboy & other stories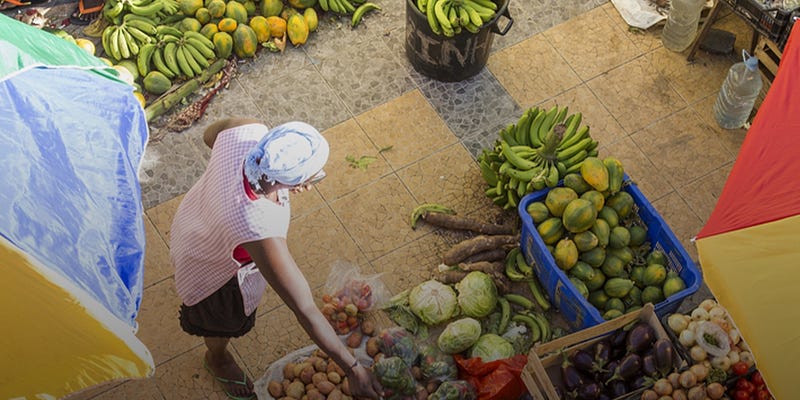 We like to call our Tomatoes star boy for two reasons –
They are Firm, fresh, and rotten- free in all of Lagos- ville
Refer to the first reason
Tomatoes are in season, and We expect prices to go down in the coming weeks. We sell a paint bucket for ₦2000, and 50 Kg for ₦30000New yams are now in season, and we sell at ₦1700 for big yams per piece.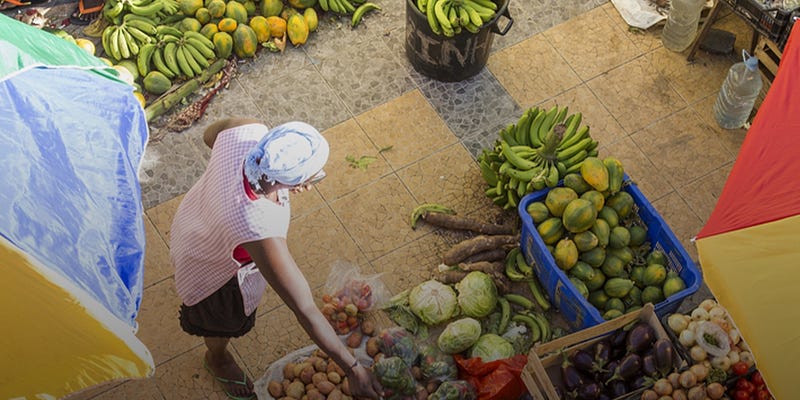 Plantain — the pride of Nigeria- is now in season. For a bunch, we sell medium unripe at ₦3800 from ₦5500 in the previous months and Big for ₦4900. Pawpaw is out as well, and we sell per fruit at ₦550 for big and ₦300 for medium. Orange is in season, and we sell 50 pieces for ₦1700. Sugarcane is also here and goes for ₦800 per stick. Lovers of the unique local Banga dish can now get fresh Banga Palm Fruit Kernel at ₦1700 per paint bucket.
Food Items are Skyrocketing
Not on Pricepally — you can get up to 35% discount off, cheaper than local food markets.
The Vanguard perfectly reiterates the realities of the Nigerian food market.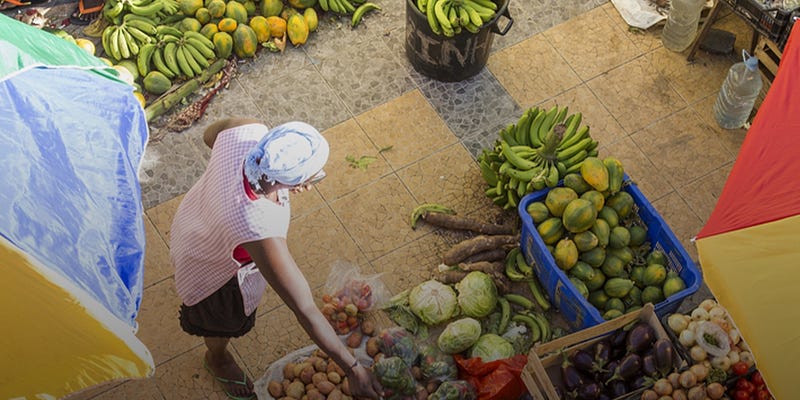 Last Thursday, the newspaper reported that high food costs had threatened the government's efforts in facilitating humanitarian crisis, causing severity on the nutritional status of Nigerians.
Pricepally is working hard to onboard as many Nigerian Individuals and businesses to get better deals on food items while helping them save and get value for their money through our easy-to-navigate mobile app and website.
Pricepally at the Food & Beverage West Africa Trade Fair.
The premier exhibition dedicated to West Africa's food and beverage industry is live in Lagos from September 1–3, 2021.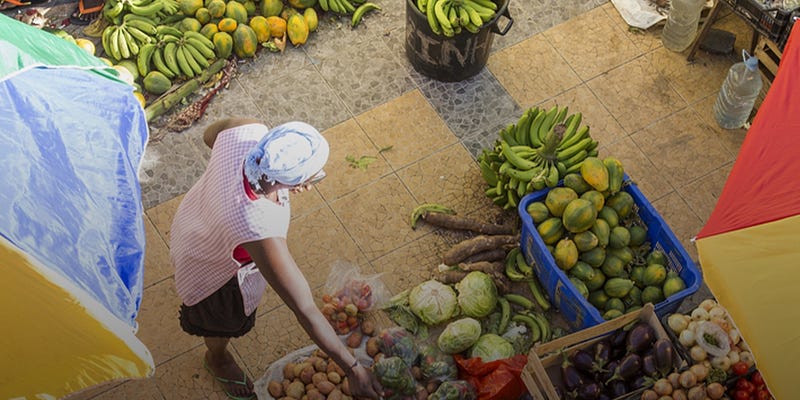 Pricepally is joining over 130 exhibitors, both local and international showcasing the latest products, services, and equipment from the global food and beverage market to share insights on Propagating better access to affordable food in African cities.
Follow our Instagram to see the latest highlights of the expo.
International News
Farmers benefit from the Digitisation of Mechanised Farming in Kenya.
The benefits of modern technology adoption in agriculture can not be exhausted. With the future of farming resting with the emerging small-scale and middle-class farmers, there is an urgent need to empower this group to ensure food security.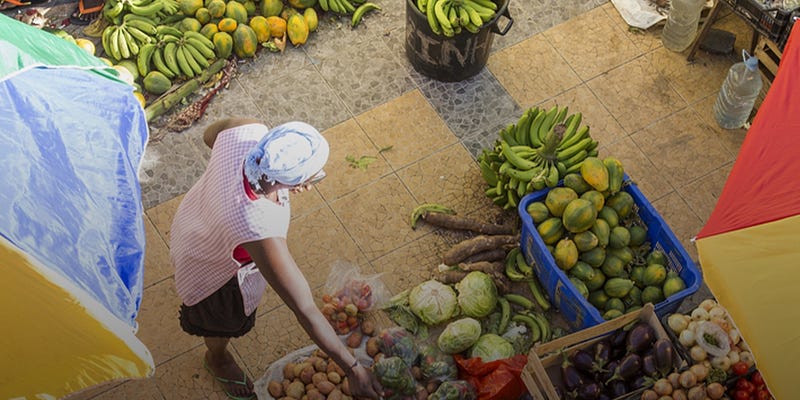 Digitization in mechanized farming has proven to be highly beneficial to Kenya's agriculture sector. According to Harriet Tergat, Digitization and Communications Lead, Farm to Market Alliance in Kenya (FtMA-Kenya), an alliance of Kenyan agri-focused organizations that supports mechanization through digitization, the technology is transforming agriculture. She says it has brought efficiency, decreased production and operations costs, optimization, and transparency.
A Kenyan farmer who has benefited from the scheme indicated that his potato yields per acre had increased by over 50 percent since he enrolled in the AMS program last year. In his words — "The equipment makes it possible for me to undertake more than one activity in the farm, thus saving the long-term costs and improving productivity."
Did you enjoy this Food News? Please give us a round of applause and make your observation in the comments.
PricePally is a shopping platform that helps you save money on groceries and fresh food items. With our price comparison method, anyone can find lower prices than local markets.
Sign up today! It's free