Pricepally Expands to Port Harcourt in Q2, 2022
Food News
Happy Thursday! 🌞
Pricepally is expanding operations to Port Harcourt this Quarter.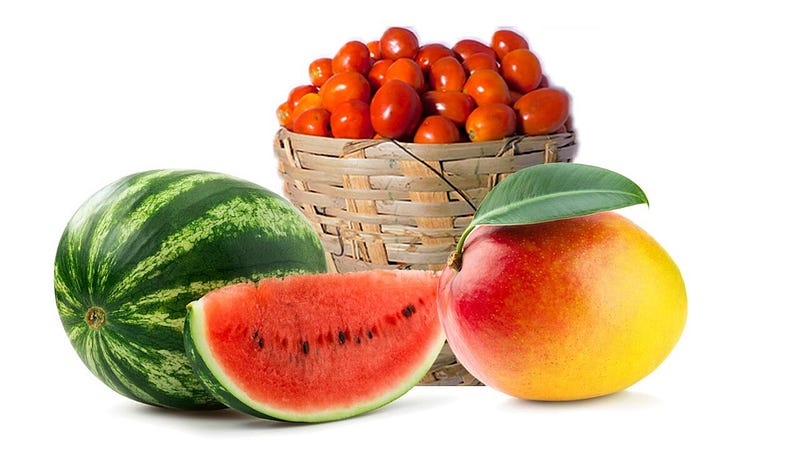 This means that the company's mission to enable access to quality and affordable fresh produce by deepening its reach in Africa one city at a time is in full motion.
Port Harcourt is the third city where the company will begin operations since its inception in Lagos (2019) and Abuja (2021).
In today's edition:
Pricepally introduces a breakfast category for a wholesome shopping experience.
In-Season Foods
The inclusion of Smallholder Farmers can improve Nigeria's Agricultural sector.
What Chicken Republic's new menu tells us about Nigeria's Food Security.
How Technology Solutions can Intervene in Food Inflation
Heifer Invests $1M in Hello Tractor.
AFDB plans a $1.5bn Africa emergency food plan.
Pricepally introduces the breakfast category.
Too often, consumers prefer to have a one-stop shop for their food demands. Buying fresh food online and then going to the supermarket to purchase a grocery item defeats the aim of making access to food more straightforward. Moreover, a journey to the supermarket/local market would not only deprive someone of time spent doing something else but money (for transportation) and energy.
Data at Pricepally shows that a handful of Customers (B2B & B2C) make demands for items that are not fresh alongside their fresh orders. Today, the Breakfast feature/category and other non-fresh grocery items have been made available for all users with a variety of FMCG products at fair prices; this could mean eliminating extra expenses on transportation and high costs for customers shopping on pricepally.com.
In-Season Foods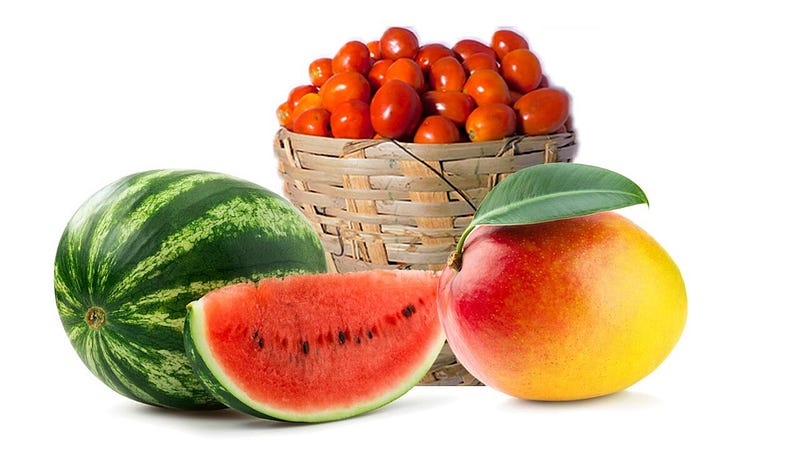 Watermelon is back in season.
Cherry mangoes are still in season.
Tomato prices have temporarily dropped but will begin to increase from next month until its peak in Q4.
The inclusion of Smallholder Farmers can improve Nigeria's Agricultural sector.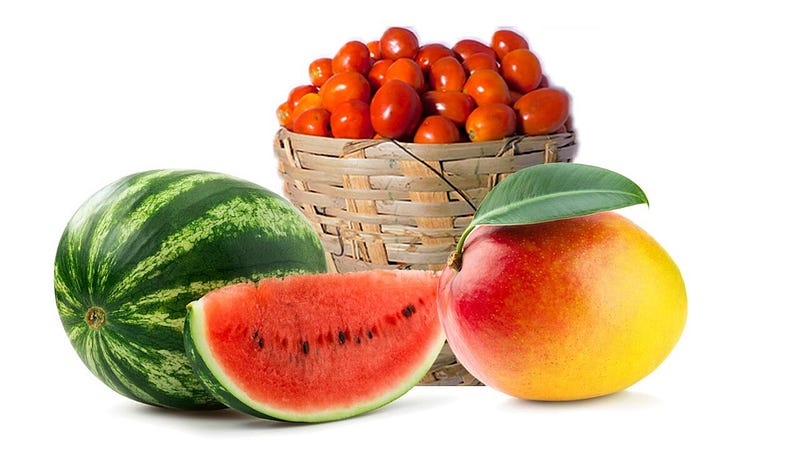 Reports show that Nigeria loses between 55% to 72% of cultivated fresh produce before entering the market. These are worrying stats if one considers how much these could be lessened through reliable farm-to-market channels. However, Pricepally is working to reduce food wastage in its service cities through its improved food aggregation and distribution model.
Nigeria has immense potential to create and transform the country into a more economically viable nation. However, ensuring this means that Small-scale farmers must have access to financing, adequate extension services, participatory research, suitable technology, and equitable markets for their produce. Read more
What Chicken Republic's new menu tells us about Nigeria's Food Security.
In 2021, a plate of Refuel- Chicken Republic's go-to meal, including — a portion-size of Beans and Rice and a piece of Chicken (usually a drumstick)- was sold for ₦600. The Refuel Max comprising the content above with a pet soda cost less than a thousand Naira.
A year later, the budget-friendly meal has gone up, totaling a 33% increase in price. While it is unclear that inflation and periodic hike in prices of food staples such as rice, tomatoes, vegetables, and protein over the years have led to this, what is clear is that food businesses are not exempt from the plaguing consequence of a downward economy. Read more
How Technology Solutions can Intervene in Food Inflation
As Africa's population increases and real disposable incomes decrease considerably, the poverty line appears to deepen.
Notably, several agric tech startups are visibly addressing these challenges by enhancing logistics and supply of agricultural products through technology-enabled platforms.
An interview with PricePally shows Technology as one of the main pillars utilized to tackle food scarcity and erratic price fluctuations.
With their platform, people can easily buy food in bulk or split it off in bulk purchases while sharing it with friends. This offers customers the advantage of cost as they buy at a wholesale price at a retail amount. With cutting-edge technology, Pricepally identifies that it can aggregate customers' growing needs and demands looking to purchase fair-priced products.
Without a doubt, technology can be deployed relevantly to solve many challenges along the food supply chain. In addition, other technology solutions can look at points in the food supply chain and find creative answers to easing the distribution of food across Africa.
Heifer Invests $1M in Hello Tractor.
The program, "Pay-As-You-Go (PAYG) Tractor Financing for Increased Agricultural Productivity in Nigeria," has enabled tractor purchases in Nasarawa, Abuja, and Enugu.
These purchases could make tractors accessible to thousands of smallholder farmers via the increasingly popular Hello Tractor leasing platform.
Sometimes referred to as Uber for tractors, Hello Tractor offers software and tracking devices that allow farmers to book tractor services from local tractor owners via a mobile phone app.
HelloTractor is one of many new Logitech start-ups emerging across the continent, finding business opportunities in addressing transportation amongst other farming challenges.
Seeking innovative ways to generate agribusiness opportunities for young African entrepreneurs, Heifer International announced a $1-million investment in the startup. These loans can be repaid from revenues earned by leasing them to local farmers.
AFDB plans $1.5bn Africa emergency food plan
The President of the African Development Bank, Dr. Akiwumi Adesina, has revealed that the bank has developed a $1.5bn Africa Emergency Food Plan to cushion the effect of the Russia-Ukraine Conflict on Africa's food security.
It is no news that the Russian-Ukrainian war affects Nigeria's economy. Russia is regarded as Nigeria's sixth-largest trade partner in terms of imports. Apart from energy and agricultural products, Nigeria imports Russia's potash, a primary ingredient for fertilizer.
So far, the disruption in global shipment occasioned by imposed sanctions against Russia and its aftermath has led to a surging increase in food prices in Nigeria.
Events
Africa Agri Tech 2022: 29th August 2022 Pretoria, Sun Arena at the Time Square Casino
Pricepally is a food-tech startup bridging the gap between those who want access to the best quality and prices for food purchases. It's effortless. You order products on the Pricepally app or pricepally.com, and we deliver them to you the next day.
Sign up; it's free