HUGE DROPS IN FOOD PRICES ON PRICEPALLY.COM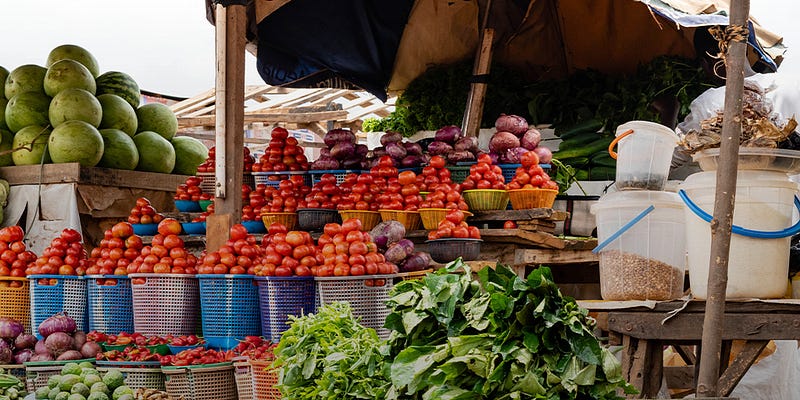 It's August, and we can't wait for the new yams coming from Onitsha. A lot of good things are happening at Pricepally, and we are excited to fill you in.
Are you ready? Let's dive
HUGE DROPS IN FOOD PRICES ON PRICEPALLY.COM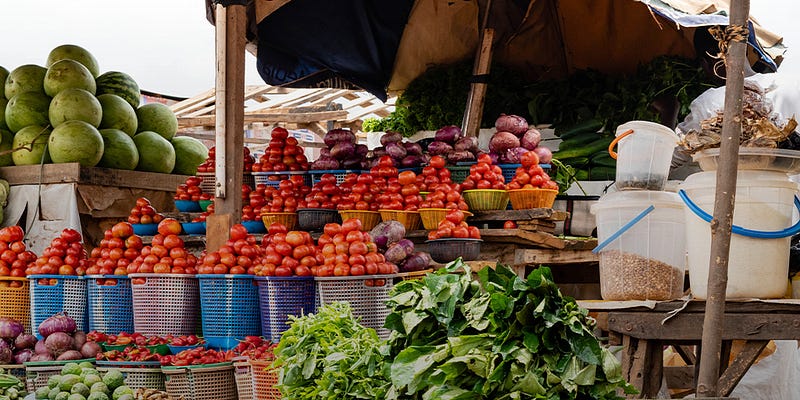 If the local markets are still selling 50KG of Tomatoes for more than N30000 or more, Pricepally can't relate because we've got the best deals on your favourite food items on lock. As of 2nd August 2021, a bag of Tomatoes decreased by 37.8%, dropping from the initial price of N45000 to N28000 on Pricepally. By 10th August, 50KG of tomatoes sold at N25000, totalling the initial percentage decrease of 44%.
Other products, especially vegetables and roots, have also experienced price drops.
For more, please visit pricepally.com.
Pricepally featured by the World Food Programme.
"Nobody should be hungry. It's crazy that we are even talking about this. Nobody should go to bed hungry because they can't afford food. — Luther Lawoyin.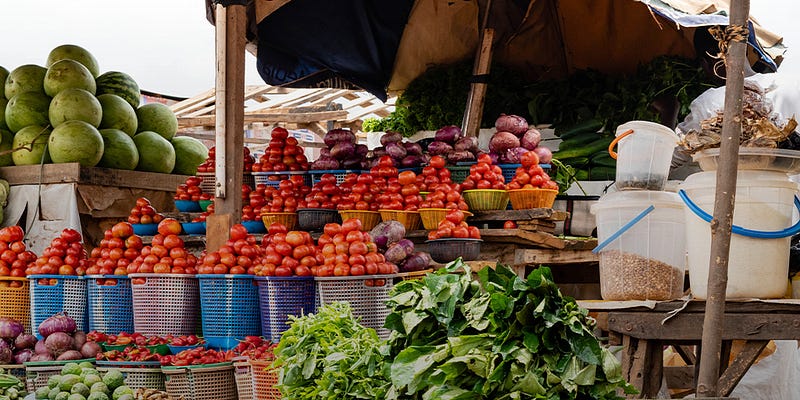 As a digital food cooperative on a mission to enable easy access to fresh and nutritious food for all in the African continent, we are excited to announce our participation and feature on the World Food Programme's Zero Hunger Sprint.
This year, Pricepally emerged winner alongside six out of ten startups in the WFP Zero Hunger Sprint innovation challenge. The challenge was to find the most cutting edge start-ups addressing food security in Nigeria. The six winners received a total of 120 Million, with Pricepally receiving a total of N10 million naira in cash awards, mentorship from investors and participation in a six-month Sprint Programme designed by the World Food Programme.
At Pricepally, Community, Quality and Reliability are some keywords that describe the essence of who we are and what we are constantly trying to achieve. 
Our CEO, Luther Lawoyin, perfectly captures the importance of what we do and how it aligns with the United Nation's goal to eradicate hunger and improve seamless access to food in Africa.
Watch video on our IGTV
Change is Coming — Pricepally is launching a new Mobile App and Website to serve more people.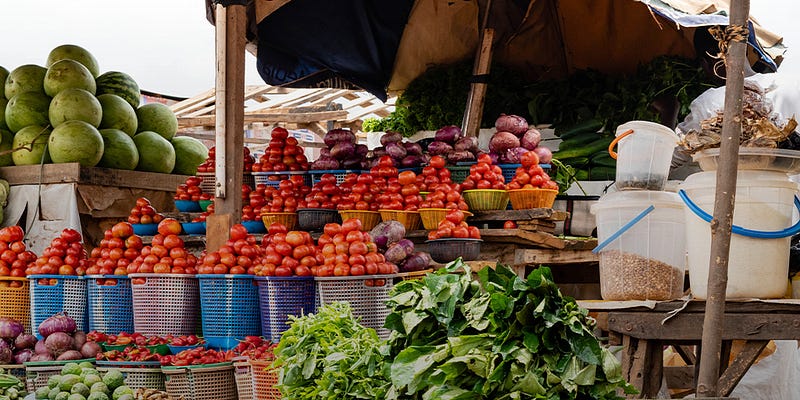 Innovation is the core of what we do at Pricepally, and as our CEO, Luther, fondly says —
"We are building the next generation food system for African cities."
Over the last few years, e-commerce has become an indispensable part of the global retail framework, and Africa cannot be left behind.
This month our new Website and Applications will be launching to give all of our users a better experience at shopping.
Technology makes life better, and this is convenient because we want to make your life better too, using Technology.
And don't worry, we will let you know when we do.
LOCAL NEWS
Is the Devaluation of Naira the reason for high food prices?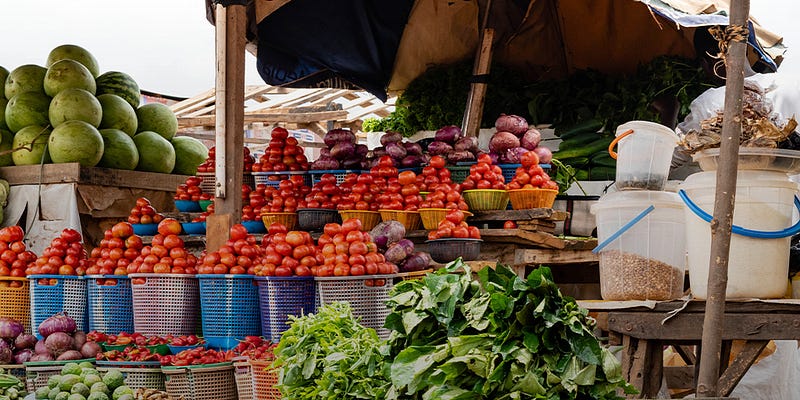 There has been a noticeable pattern of increment across several service channels in Nigeria. Inflation has plagued the Nigerian economy, and important things such as the cost of food and transportation have been dealt severe blows. Inflation is a term used in the field of Economics to describe the general and progressive increase in prices and a fall in the purchasing value of money.
Many sources attribute the high cost of food to Insecurity in the North-East and the COVID19 pandemic. Still, recently the Ministry of Agriculture has said that the devaluation of Naira is to share part of the blame for why food isn't affordable in Nigeria.
According to Mohammad Sambo Nanono, neighbouring countries buy in dollars because it is much more profitable than Naira.
In his words, "Recently you can see a certain rise in the prices of foods. The reason is that the Naira crashed at the foreign exchange inter-market. At the moment, a dollar is selling for over N500 to one dollar. So for our French Colonies counterparts, they found it cheaper to come and buy our Naira with the dollar; our goods, including foodstuffs, are being shipped out daily".
He further explained that the situation could not be salvaged since the implementation of The African Continental Trade Area agreement, which mandated its members to liberalise 90% of tariff lines. This means that member countries will ultimately reduce tariffs on 90% of products traded under the implementation.
The Agreement establishes a single market for goods and services across 54 countries, allows for the free movement of business travellers and investments, and creates a unified customs union to streamline trade on the continent.
"This is the main reason currently responsible for the prices of foodstuffs in Nigeria have gone up, and you cannot stop that under the AfCFTA agreement because there is free movement of goods and services. That is exactly the cause of the problem now."
Nigeria can earn $20BN annually from Oil palm Production.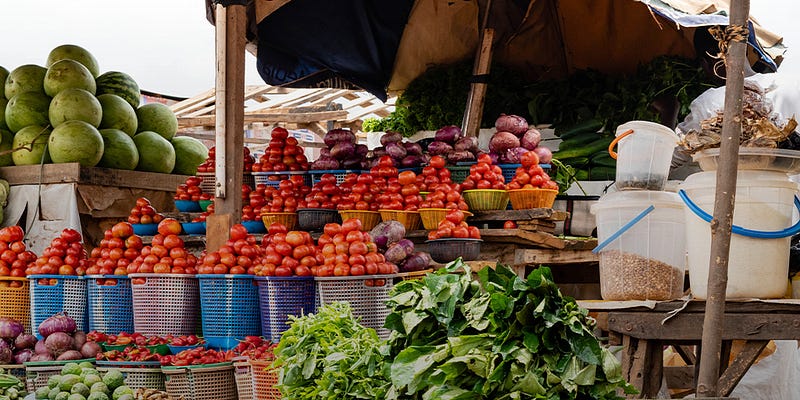 Nigeria spends a whopping $500 million to import palm oil annually to meet local demand. The irrational dependence on petro-dollars resulted in the country abandoning palm oil production in commercial quantities, a commodity it was the leading global producer in the 1960s and early 1970s.
Governor Godwin Obaseki emphasised the need for Nigeria to diversify its economy from crude oil, noting that the nation can earn $20bn annually from the cultivation and production of oil palm.
Obaseki told journalists in Benin that the decline in crude oil prices and the COVID -19 pandemic highlighted the importance and urgency to diversify the country's economy to create an alternative source of revenue.
The governor said his government was investing hugely in the agricultural sector to boost the state's economy, tackle food insecurity and create wealth for Edo citizens.
Looking for a convenient way to shop bulk and fresh food items in Lagos?
It's not too late to join the train of Nigerians shopping smartly.
Sign up on pricepally.com and download our mobile applications to enjoy endless discounts and high-quality service today.
It's free 🙂