Food vendors threaten food safety by using transformer oil for cooking.
Happy Friday! 🌞
Long time, no news.
If you're reading this, you're most likely getting geared up for Ileya or know someone who is. We know the holidays are here and we have the best offers you don't want to miss.
What are the Markets saying?
The word on the street is that prices of food are currently skyrocketing. This article has even affirmed that Lagosians alone consume N4.5bn worth of food daily (more on this later). Shocking right? Well, that's not all the news that can deter one because the current state of insecurity, bad transportation routes, and lack of storage facilities all contribute to the constant rise in food prices.
Let's take this Ileya, for example. Ram costs have quadrupled and are now the most expensive it has ever been. Sallah ram appears to be the new gold as the prices have skyrocketed by almost 100% from last year. A Ram sold at ₦85,000 — ₦100,000 last year now ranges as high as ₦250,000 — ₦400,000.
Pricepally routinely advises all customers to purchase before market influx to avoid stories that touch.
Save up to 25% and get FREE DELIVERY this July.
Now some good news.
As it is well known, Pricepally offers the best deals for food purchases in terms of price and quality. This July, we offer FREE DELIVERY for every purchase made on pricepally.com.
For Lagos and Abuja, Shop up to ₦35,000 and above.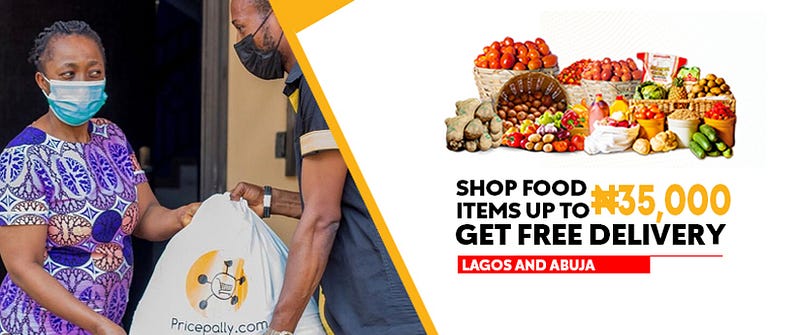 For PortHacourt, DELIVERY IS FREE — no extra conditions.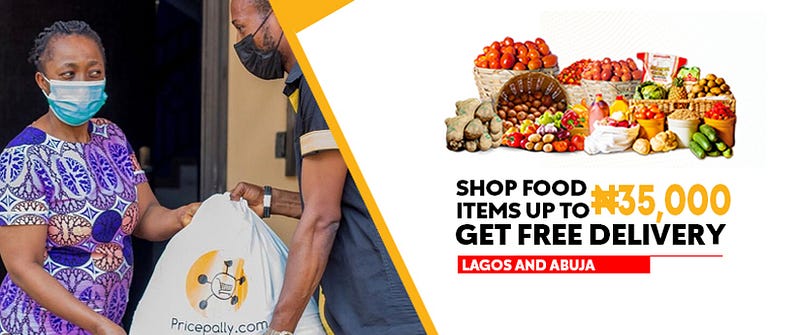 For Ileya, we've got the best offers for anyone looking to celebrate in style; here is why.
Being Nigerian is knowing that food lies at the center of all celebrations. Still, food shopping for festivals like Ileya requires a lot of planning and massive budgeting, and the stress hits quite different too.
That's where we come in.
Rams
We have live rams ranging from as low as N85,000 and a preference to kill, cut, and clean for an additional N13,000 and have them delivered for free.
Fresh Items
With the current festivities in view, the prices of tomatoes, pepper, and onions are fashionably high but not always of the best quality. Shop Derica Tomatoes (25kg) on pricepally.com for as low as N18,049, Derica Tomatoes (50kg) for as low as N36,049, and custard paint (Grade A) for tomatoes for N2,789.
The prices of pepper keep fluctuating because it is out of season, and there is a high influx of market demands. Pricepally.com is currently selling for as low as ₦2,079 per paint bucket.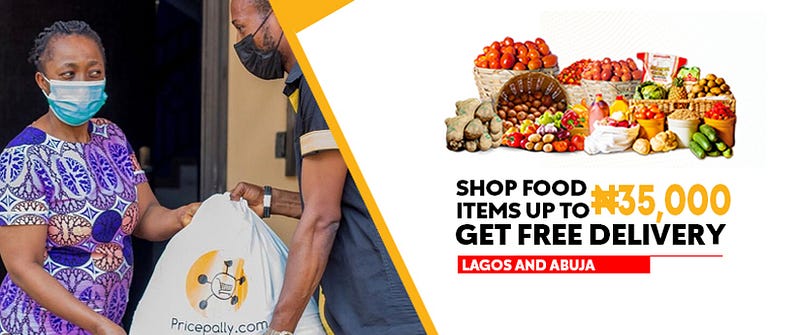 Oils and Spices
Your favorite dishes won't be your favorite if there is no bit of flavor. Thanks to our excellent partners and distributors, you can shop a variety from our Oils and Spices category, including the Tanggroo village veggie mix, for as low as ₦3,800. Condiments are not left out. From the must-have Amoy selection of chili sauce and dark sauce to seasoning powders, you can be sure to have all your food needs in one place.
Lagosians alone consume N4.5bn worth of food daily.
Lagosians. consume a lot of food because we have many people to feed. Lagos alone houses approximately 15 million people and is predicted to house over 20 million by 2030. The city is undoubtedly the 8th fastest growing in Africa and a great contributor to Nigeria's GDP but faces an undeniable and looming possibility of food insecurity.
Among factors contributing to the stability of food prices, lack of infrastructure seems to be prominent in Lagos state. Bad roads, fuel scarcity, and many other activities tend to chip away at the average man's income while purchasing food.
In March 2021, the average cost of making a pot of Jollof rice for the average Nigerian family stood at ₦7,124 but increased to ₦7,618 in June 2021, marking a 6.93% increase within three months. In 2022, the cost of food in Nigeria surged 19.5 percent, accelerating from an 18.37 percent rise in May which means the cost of preparing a pot of jollof rice has increased.
Last week, Governor Babajide Sanwo-Olu of Lagos State said residents consume about N4.5 billion of food daily at the two-day zonal sensitization workshop with the theme: 'Implementation of Food Systems Transformation Pathways in Nigeria 2022'.
The Solution
The high migration of people can only mean that improving the food systems can influence positive changes such as creating jobs and addressing security challenges.
Pricepally, over the years (since 2019), has catered to many homes and businesses, ensuring that access to affordable and quality food remains possible amidst the challenges affecting the food system. With the three pillars of Data, tech, and Partnerships, our Users enjoy access to fresh foods all year round.
Food vendors threaten food safety by using transformer oil for cooking.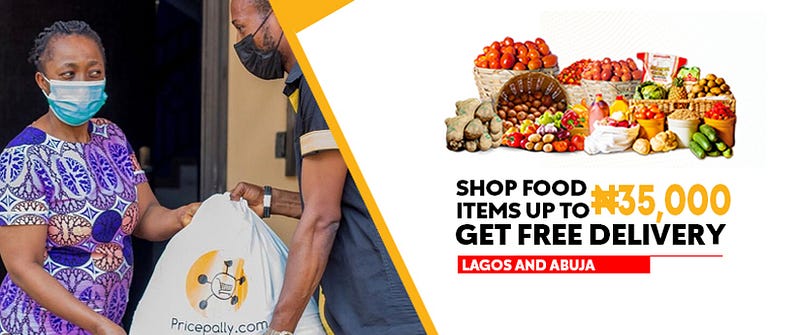 Food security seems to be the most alarming among the challenges faced by Nigerians and their economy. The increased food prices coupled with a high unemployment rate speaks of the growing misery index of Nigerians and the declining ability to purchase food. The contributing factors are enormous, as emphasized in several reports; a combination of government and market failures.
Why is this happening?
Prices of palm oil and vegetable oil have skyrocketed in significant markets, placing both commodities beyond the reach of many consumers.
A market survey conducted by NAN revealed that the prices of both cooking oils have risen by about 40 percent since 2020.
Desperation has caused unethical practices among marketers and cooking oil distributors recently. According to this report, brain cancer deaths are associated with PCB exposure. This harmful substance has been reported to be used by food vendors, making foods unsafe to consume.
The high cost of groundnut oil makes the food vendors mix it with the lethal oil. The solution might not rest only on the prosecution of the culprits, as the authorities can catch only a few while the rest perpetuate it. We believe that the answer relies on the government to set up a price control agency that controls the prices of not just food items but all products and services in Nigeria.
Pricepally maintains an ethical stance on quality assurance. Distributors and suppliers connecting with demand are routinely scrutinized to ensure the integrity of food products sold.
Pricepally is a food-tech startup bridging the gap between those who want access to the best when it comes to food purchases. It's effortless. You order products on the Pricepally app or pricepally.com, and we deliver them to you as early as the next day.
Sign up; it's free