Conflicts push 12.8m Nigerians to hunger.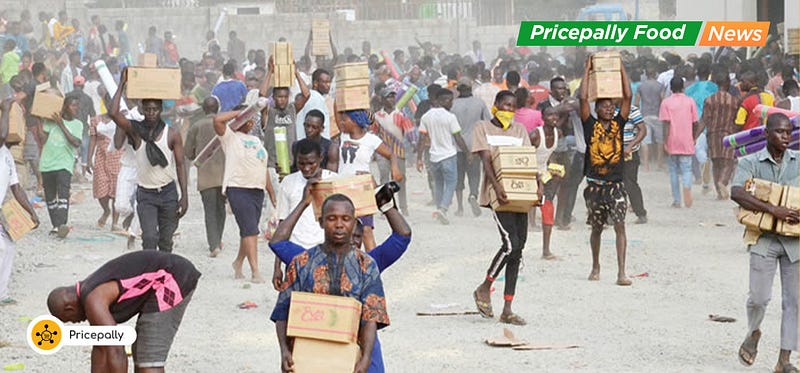 In the last food News, we mentioned a couple of things going on at Pricepally. In particular, the launch of our Abuja has finally kicked off with a new customer base we are excited to serve. In this week's food news, we share some vital happenings in the economic scene on food.
Local News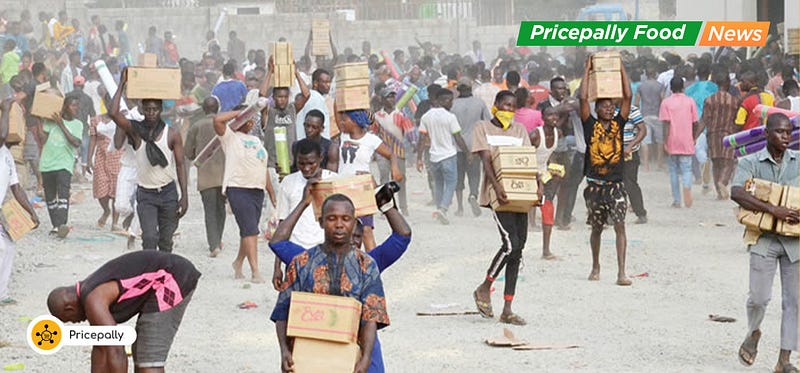 Onions are out of season; Buy NOW
It's that time of year when the price of Onions is rising significantly due to seasonal reasons. Many Local markets begin to hoard and sell small and, most times, rotten quantities for double the everyday prices.
The Pricepally model has been designed to provide Nigerians with the best quality food items all year round, including Onions. Today, you can buy dry onions from as low as ₦450 in Abuja and ₦600 per KG in Lagos.
Price Drop
If you read our last food news (add the link to the food news), you would be aware of the nature of food prices, especially beans and their continuously skyrocketing price. However, Pricepally still has the best deals when it comes to grains. Buy Oloyin Beans from as low as ₦1925 in Lagos and ₦3600 in Abuja.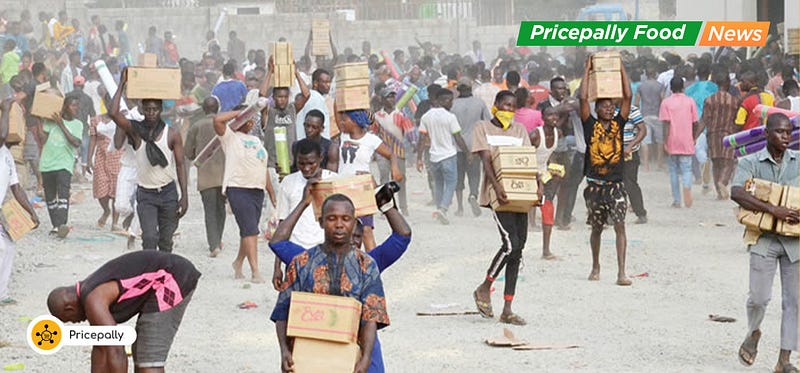 For fresh items like Tomatoes, pepper, and Sombo, prices have dropped. Tomato, which was sold at ₦30000 is now ₦25000 per 50KG, you can also get a paint bucket-sized for as low as ₦1575 from the initial price of ₦2000 per custard bucket.
Pepper has dropped from ₦27000 to ₦15000 per 25KG and ₦1000 from ₦1950 per custard bucket.
Follow us to stay updated on the best deals. Click here.
Refer & Earn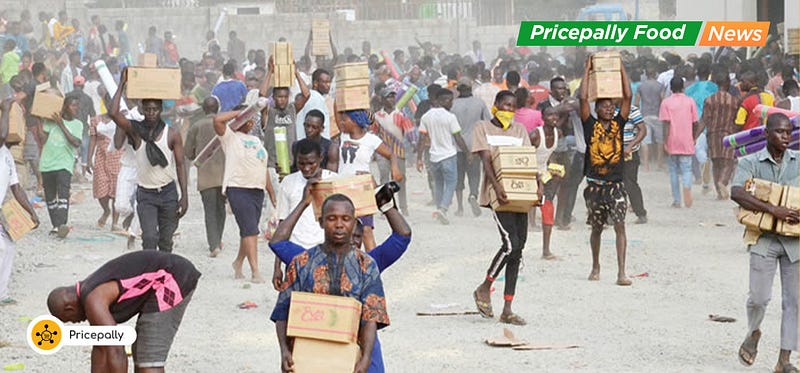 Christmas is just around the corner, and with our Referral Program, you might just have enough saved for the festive season. Our referral program is a way to encourage users to buy quality food items conveniently and on a budget. Each time you refer a friend to Pricepally, you will have ₦2000 credited to your wallet, and so will your friends.
Here is how you can Refer & Earn today:
Sign in on the pricepally app
Click More
Click Refer & Earn
Copy the Referral code, which begins with the first three letters of your name followed by numbers
Start sharing with friends & family.
NB: To enjoy the referral program your friends need to sign up with your Referral Code or Link, and you will only be credited when your family or friends make their first order.
World Food Day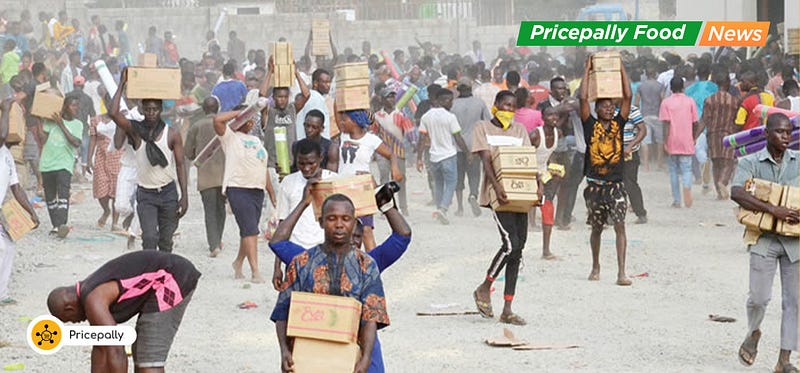 The activities of the 2021 World Food Day in Nigeria can be summarized as a continuous urge and plea from the Federal Government to entrepreneurs and investors to invest in Agriculture to usher Nigeria into self-sufficiency and wealth creation along various value chains.
World Food Day is celebrated every year around the world on October 16. The day is celebrated to mark the anniversary of the founding of the Food and Agriculture Organization (FAO) OF THE United Nations in 1945. Many other organizations concerned with food security, such as the World Food Programme and the International Fund for Agricultural Development, also celebrate the day.
The theme for this year's World Food Day is 'Our Actions are our Future. Better production, better nutrition, a better environment and a better life.
As a food cooperative, Pricepally's actions in line with this year's theme has proven to aid the food insecurity by encouraging buyers to save more through the group buying commerce model in Nigeria.
African Food Festival 2021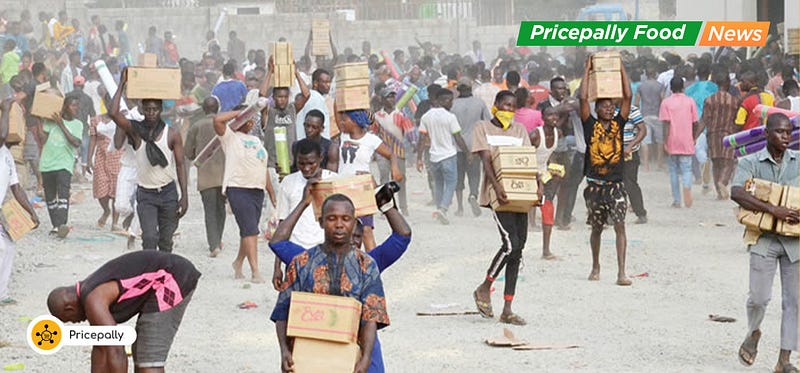 Since its launch in 2014, the African Food Network has been promoting and showcasing the rich African culture through local foods all over Africa. The food festival showcased food lovers, vendors, chefs, and different delicious meals from different parts of Africa, having fun together in each other's company. Those at the African Food & Drinks Festival were the perfect blend of sumptuous food and drinks, with lots of entertainment and excitement.
With so much influence from the western world on the foods that Africans eat, African food festivals are essential to modern trends that will help keep original African food and cooking styles relevant. The African Food Festival is the most diverse event dedicated to contemporary African food and culture in Africa.
The 26th of September 2021 is a day that will be remembered for a long time by residents of the capital city of Nigeria. It was the day African Food Network, an online platform that promotes African food and culture, organised the African Food and Drinks Festival. It was an event hosted to celebrate African food and culture; it was the perfect place to before food lovers, who turned up en masse to have their taste buds thrilled and get their groove on. It was an ideal opportunity to explore different foods from rich cultural Africa.
Conflicts push 12.8m Nigerians to hunger.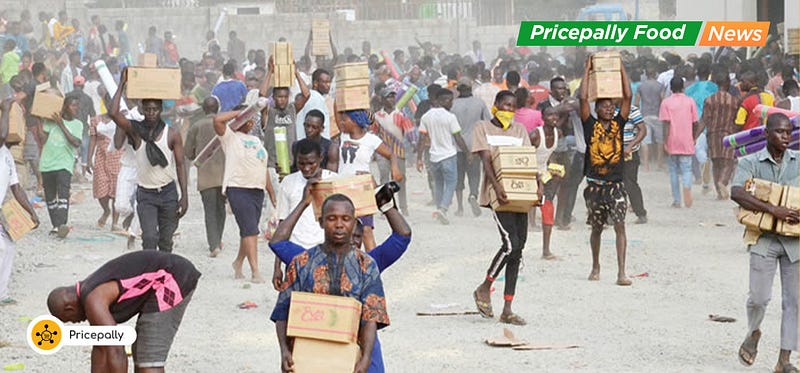 A World Bank forecast by the Foreign Affairs Service (FAS) of the United States Department of Agriculture (USDA), Lagos Office's forecast 2020/2021 has predicted Nigeria's population will rise to about 400 million (392 million) by 2050, and the country will increasingly be reliant on imported foods because local agriculture is unable to keep up with surging food demand.
Reports state that of the 12 out of 15 African countries facing the greatest food insecurity presently, Nigeria comes third with a projected 12.8 million people experiencing acute food shortage, coming after DRC and Ethiopia. Not only does conflict cause death and destruction, it also leads to mass displacement, further exacerbating food insecurity.
The President of the African Development Bank (AfDB) Group, Dr Akinwumi Adesina, has identified re-introduction of Growth Enhancement Scheme and e-wallet systems that would guarantee access to quality seeds and other inputs, as panacea for food insecurity. He said this at the Mid-Term Ministerial Performance Review Retreat of the Federal Government in Abuja earlier in the week.
According to him, "the main reason for food insecurity is that farmers no longer have access to quality improved seeds, fertilizers, and farm inputs at large scale. Farmers across the country are asking for the Federal Government to restore, in their words, the popular Growth Enhancement Support Scheme and the e-Wallet system."
International News
Gambian Smallholders To Benefit From EUR 30 Million Agriculture Investment.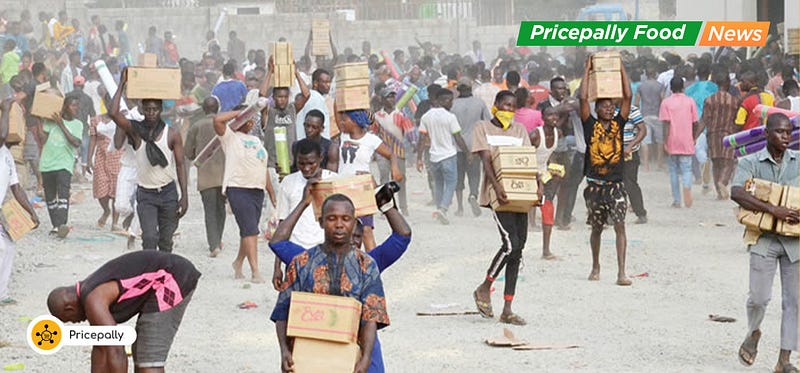 Smallholder farmers and rural cooperatives across Zambia will benefit from a new €30M (USD 34.67M) initiative from Zanaco and Team Europe to accelerate agricultural investment launched in Lusaka and Luxembourg. The new initiative will improve agricultural productivity, upgrade agricultural processing, and support a sector severely impacted by COVID-19 challenges and is supported by a best-practice assistance program.
AfDB to Equip 40m Farmers with Modern, Climate Resilient Technologies by 2026.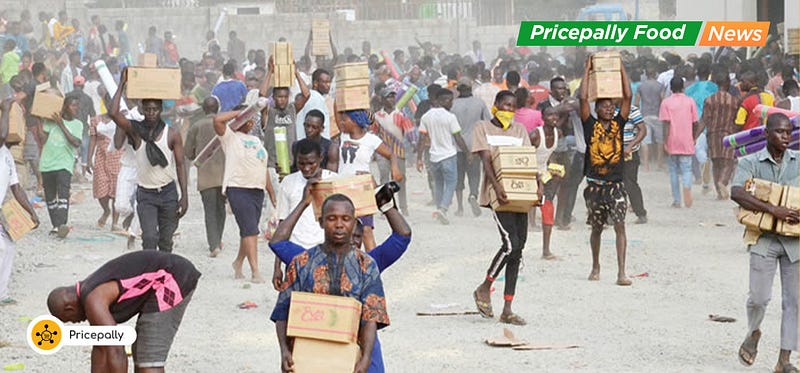 The African Development Bank (AfDB) has announced plans to reach over 40 million farmers with modern and climate resilient technologies in the next five years.According to the multilateral financial institution, its Feed Africa Strategy through its Technologies for African Agricultural Transformation (TAAT) programme has so far provided 11 million farmers across 29 African countries with proven agricultural technologies for food security. The AfDB maintained that food production has expanded by 12 million metric tonnes while saving $814 million worth of food imports. The President of, African Development Bank (AfDB), Dr. Akinwunmi Adesina, stated this at the United Nations Food Systems Summit. Earlier in the year, at a meeting on food security in Africa organised by AfDB and the International Fund for Agricultural Development (IFAD), 19 African Heads of States had called for establishing a facility for financing food security and nutrition in Africa.
PricePally is a shopping platform that helps you save money on groceries and fresh food items. With our price comparison method, anyone can find lower prices than local markets.
Sign up today! It's free