April, The Food Shopping Assistant Made For You.
Happy Thursday!
There have been many events since we last delivered you the food news, but don't worry — we'll keep you informed of all of them and give you all the information you need to know.
IN TODAY'S EDITION
The Impacts of Flooding on Food Security
Pricepally — The Better Way For Your Food Business
The Shopping Assistant Made for You.
Pricepally Goes to Dubai
Onions are out of season; Buy NOW
It's that time of year when the price of Onions is rising significantly due to seasonal reasons. Many local markets begin to hoard and sell small and, most times, rotten quantities for double the everyday prices.
The Pricepally model has been designed to provide you with the best quality food items all year round, including Onions. Today, you can buy dry onions from as low as ₦2,849 per paint in Lagos and ₦1,169 per paint in Abuja.
Refer & Earn
Christmas is just around the corner, and with our Referral Program, you might just have enough saved for the festive season. Our referral program is a way to encourage users to buy quality food items conveniently and on a budget. Each time you refer a friend to Pricepally, you will have ₦1000 credited to your wallet, and so will your friends.
Here is how you can Refer & Earn today:
Sign in on the pricepally app
Click More
Click Refer & Earn
Copy the Referral code, which begins with the first three letters of your name followed by numbers
Start sharing with friends & family.
NB: To enjoy the referral program your friends need to sign up with your Referral Code or Link, and you will only be credited when your family or friends make their first order.
The impacts of Flooding on Food Security
Food is a primal need of humans. It is key to building and sustaining a healthy economy, achieving social and environmental wellness, which are the three bottom lines of sustainable development. Unfortunately, Nigeria inflation has hit a 17-year high of 20.8% leading to soaring food prices. According to the Consumer Price Index (CPI) report released by the NBS, inflation rose by 20.8% in September, the highest rate since 2005, up from 20.52% recorded in the previous month.
On October 11th, AFRICA'S largest rice farm, Olam Rice Farm worth over $15 million, was ravaged and submerged by rising flood in Nasarawa State which could potentially increase the price of rice in the coming months. Thousands of hectares of rice farms in Taraba, Jigawa, Kano, Benue, Niger, Kogi, Kebbi, among other producing states up North, have also been reportedly washed away. In Taraba State, one of the leading rice-producing states in the country, farmers say about 90 percent of farms were destroyed by flood.
Today, the country is faced with the disaster of flooding which is now recurrent in the hinterlands and pose a threat to further inflation in the prices.
Pricepally — The Better Way For Your Food Business
For Food Businesses operating in Nigeria, Quality and Affordability remain factors that influence the choice of whom such businesses trust with Supply for their day-to-day operations.
Among the Product services Pricepally has built to cater to consumer needs across African Cities, Pricepally for Business has proven to serve this particular niche of the Nigerian market. With handsome benefits ranging from credit facilities to massive discounts and of course value for money, it is no wonder reputable companies rely on us to supply them with the necessary resources to run their businesses and still make profit.
Pricepally for Business offers food supplies at wholesale prices, up to 25% cheaper than local markets, while providing a seamless integration process. This means that businesses such as Restaurants, Fast foods, private establishments and institutions such as schools can get food supplies delivered to their doorstep without the usual stress that is accustomed to food shopping.
Interested? Please send an email to our marketing lead at karima@pricepally.com or call 08035642305 for a prompt response.
The Shopping Assistant Made for You.
Whether you're tech savvy or unable to navigate the website, April, our new Whatsapp assistant will aid you in a seamless shopping experience. Think of it like chatting with a friend who knows the ins and outs of your local market and is on standby to take your order and have them delivered to your doorstep.
April will be live in a couple of days, stay connected with us and receive updates on our socials.
Pricepally Goes to Dubai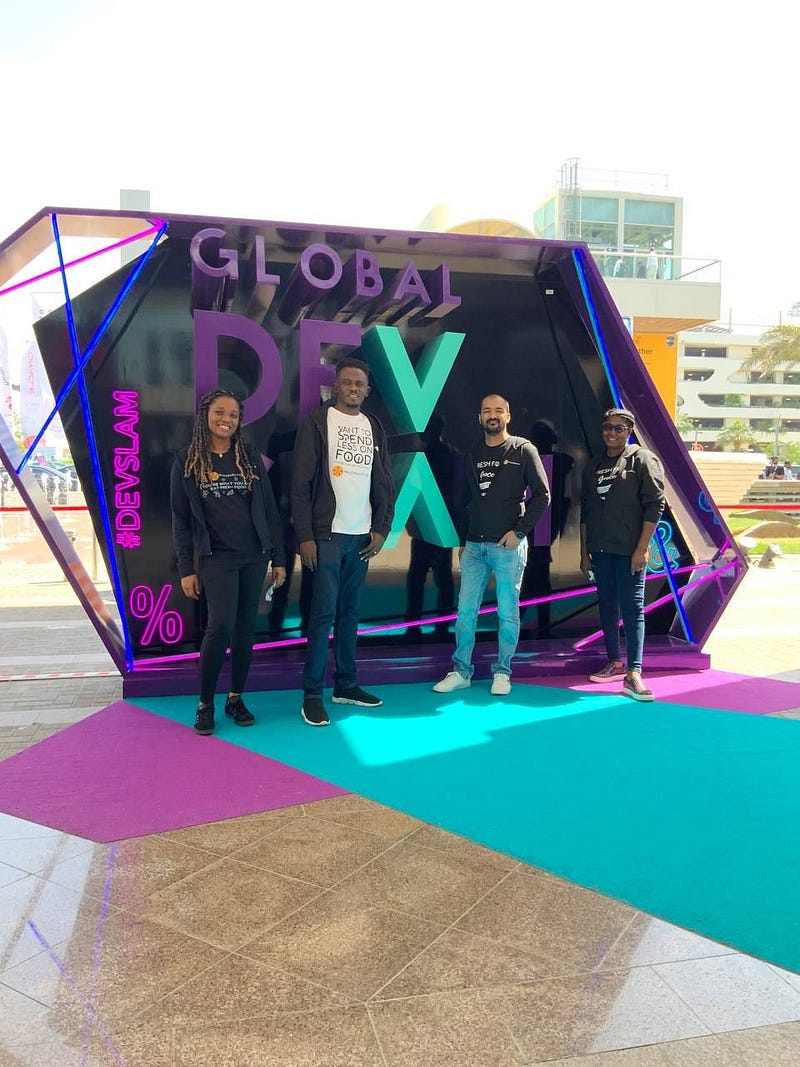 As Africa's first and fastest-growing digital food cooperative, we were thrilled to be part of this year's North Star Dubai Conference with our founders discussing how Pricepally is building a new food system for African cities.
North Star Dubai Conference is the largest startup event in the Middle East, Africa, and South Asia. The event occurred in Dubai between 10th -13th October 2022
Here is a brief summary of CEO, Luther Lawoyin , on his experience at the event.
Pricepally is a food-tech startup bridging the gap between those who want access to the best when it comes to food purchases. It's effortless. You order products on the Pricepally app or pricepally.com, and we deliver them to you as early as the next day.
Sign up; it's free